2017, Beaune Blanc Magnum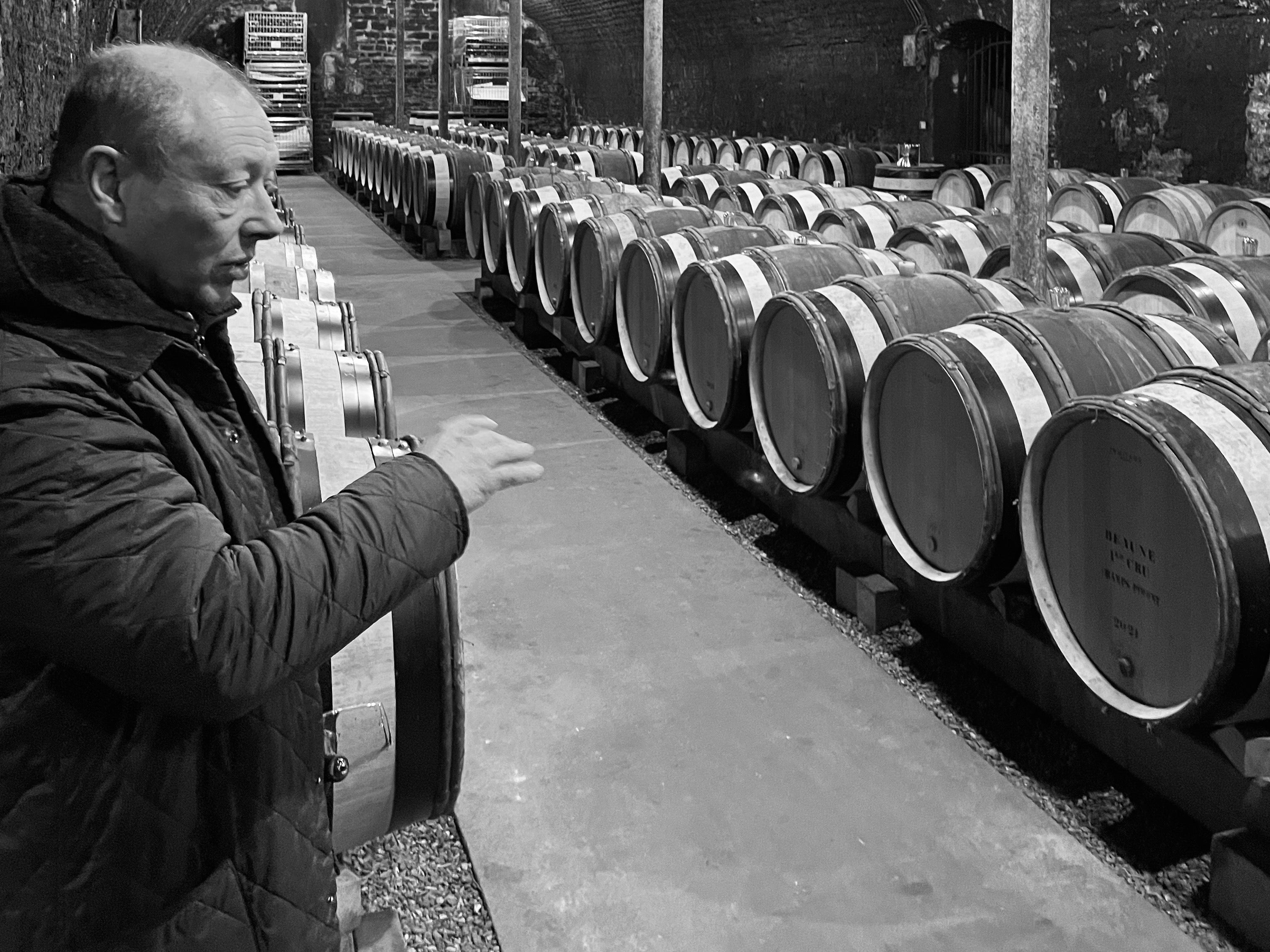 Domaine des Clos
France · Burgundy · Nuits-Saint-Georges
The Philosophy
Grégoire Bichots started the 6ha winery in 1995 with vineyards that unfortunately had been treated with chemicals.  He had only one philosophy: to prohibit the use of any herbicide and any pesticide, in order to respect the environment and the Jurassic soils, in which the finesse of Pinot Noir and Chardonnay.
The objective was to promote the natural balance of the plant, so that the grape develops the nuances and aromas specific to the different terroirs from which it comes.
The harvest is an important moment in this pursuit of aromatic expression. This is why the harvest is picked and sorted by hand so that the grapes arrive whole and in perfect condition at the winery.

Classic style 
Vinification remains traditional in oak vats for red wine. The harvest is destemmed, picked daily depending on the vintage, with a vatting time of 10 to 25 days, depending on the character of the vintage.

For the white, the pressing is slow and gentle, in order to obtain a clear juice, which is then placed in barrels for fermentation. For juices from the Yonne region, fermentation
and then ageing take place in stainless steel vats.

Ageing takes place in oak barrels, carefully selected with a third of new barrels to avoid vanilla or woody tastes. The typicity of the grape varieties linked to the different climates of the Côte d'Or must be perfectly respected.