2020, Serres-Seques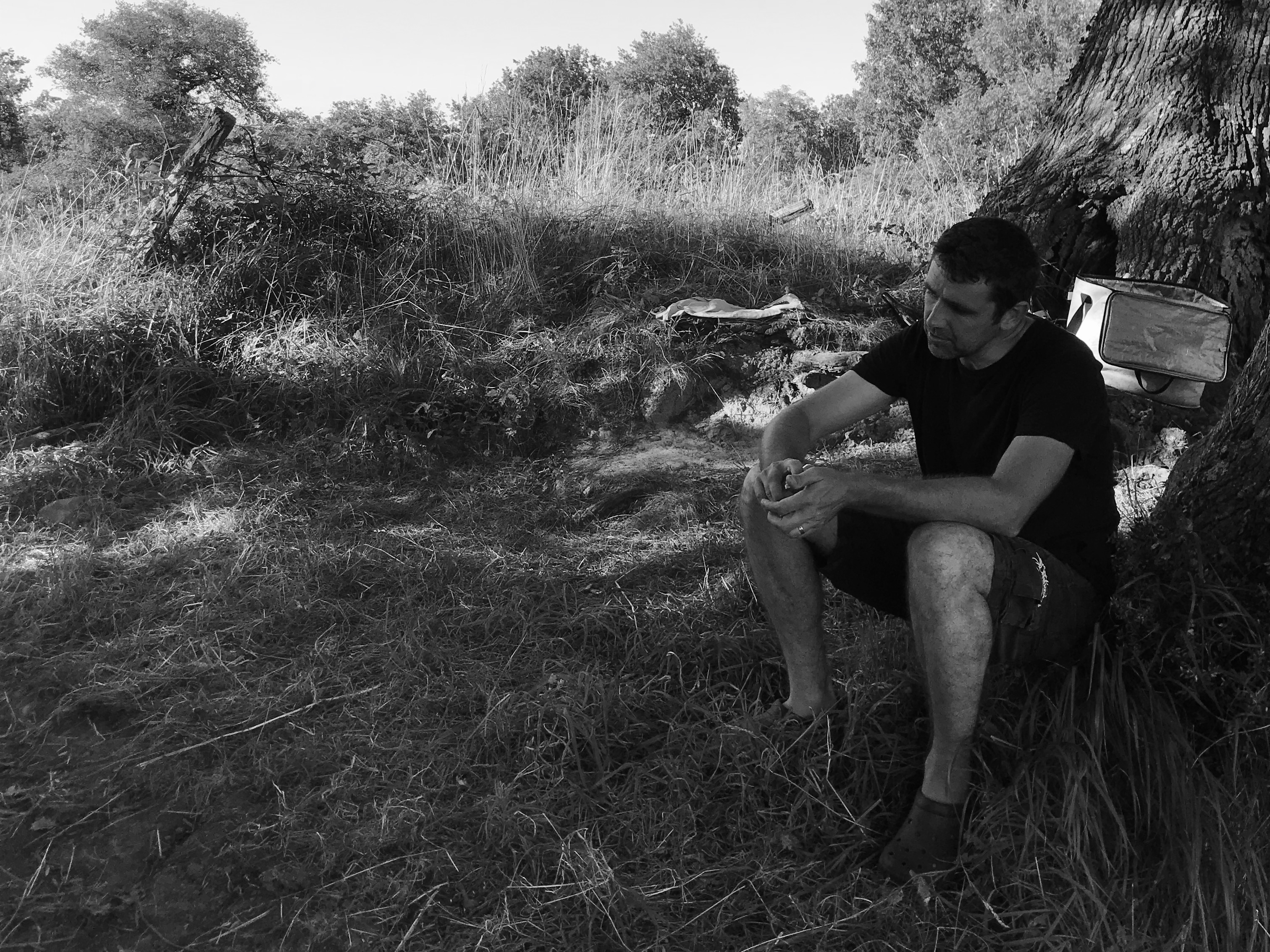 Domaine Lajibe / Manseng et Compagnie
South-Vest · Jurançon
Located on the border of the Pyrénés, Jean Baptiste found finally vines with grapes he enjoy to work with, he learned from a lot of different places, starting in 2005 and working first in Bordeaux, in Collioure, and then the last who influenced him the most, Emmanuel Giboulout in Burgundy, one of the biodynamic pioneer in the region.
Before finding his places in the vines, Jean-Baptiste was a professional sportsman, playing and representing France in the national fencing team.

He found and started producing his first vintage in 2015 but got full on in 2017 with some amazing wines, very mineral dry Jurançon and balanced sweet wines. All of it has been produced with the main grapes of the region, Gros Manseng, Petit Manseng, Petit Courbu and even Claverie.
With the precious help of the Estoueigt family (Domaine Larroudé), he created the Domaine Lajibe and little by little found his own style. Recently joined by his partner Juliana, he makes dense and intense whites, but always with a rare tension and energy. Jean-Baptiste owes this balance to the local climate and the natural acidity of the region's leading grape varieties. With the 2021 vintage, he is launching a small trading activity to complete the range of Domaine Lajibe wines, with the aim of exploring the diversity of the region's Mansengs. The winemaker has chosen clarity and transparency for his business. The Mansengs et Compagnie vintages are therefore not marketed under the Lajibe label, but simply bear the name of Jean-Baptiste Semmartin. The grapes are treated with the same care as the estate's Mansengs.

Fermentation are all with indigenous grapes.