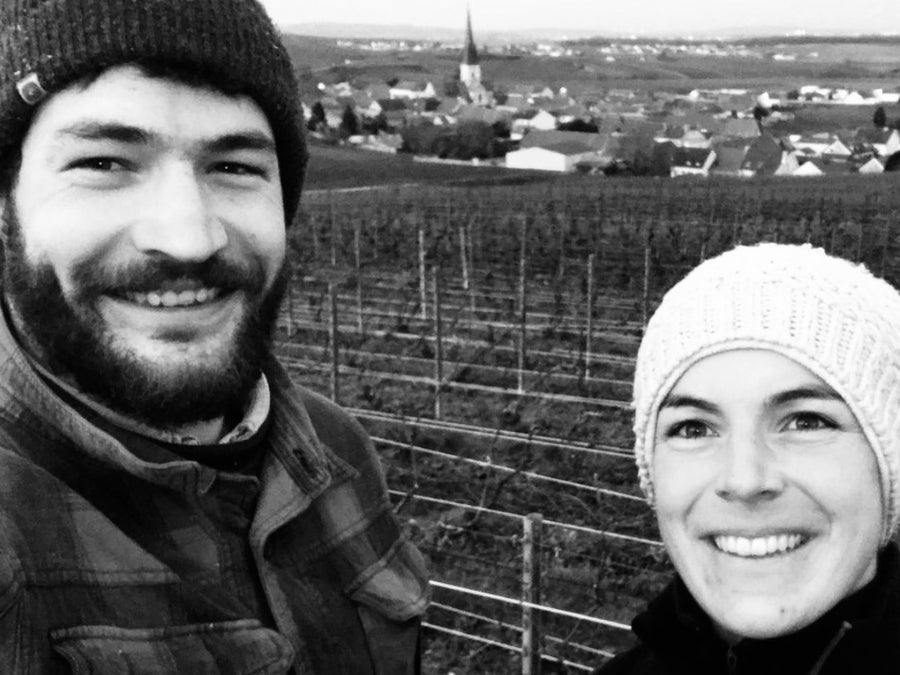 Bertrand-Delespierre
France · Champagne ·
Chamery
Hatched from the union of two winery children, Chantal Dellespierre and Didier Bertrand founded Champagne Bertrand-Dellespierre in 1980. Their Children Clémence and Adrien took over over the responsability for the 10 hectare production.
You can find the winery in the heart of the montagne, in-between Reims and Epernay.
The vineyards of sixty plots with wines that are approximately thirty years old are spread across the four villages of Chamery, Montbré, Écueil and Villedommange.
To insure the most naturel processing possible a traditional press is used, some of the base wines are aged in large wooden barrels. There the wines go through spontaneous fermentation.
A champagne for great times,  each cuvée is individual and this creative keeps innovative