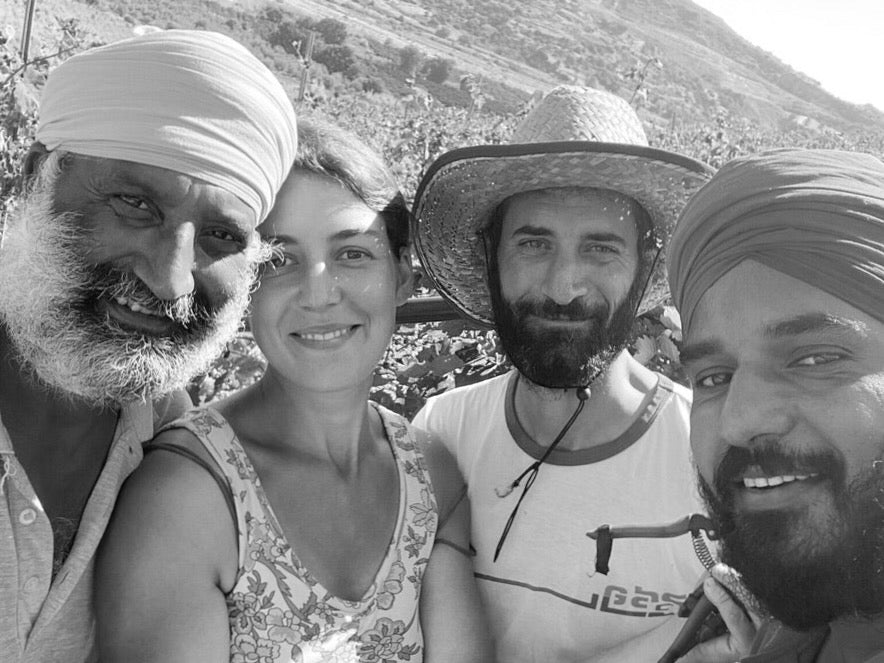 Nasciri Azienda Agricola
ITALY · Calabria
Nasciri Azienda Agricola is located in the unspoiled countryside near Gerace, a small village in Calabria, far from any source of pollution, 200 metres above the sea level, approximately 5 km from the Jonian sea and 10 km from the mountains.
Francesca, Domenico and their collaborators, Jaswinder and Sabi, follow personally the whole production cycle. From the care and treatment of the plants and the land as well as harvesting the fruits and their transformation right up to the bottling (design of the labels included).
They are fertilising the vines with compost, manure, organic waste material from other production processes and treating the grapes with copper/sulphur/baking soda/essential oils/algae. All is then manually harvested.

In the winecellar, the grapes are stripped and softly crushed within few hours of being harvested,  thenthey ferment naturally thanks to the spontaneous action of indigenous yeasts. Any use of chemicals and artificials is avoided, as well as the use of sulphites which is limited to what is strictly necessary. 
Their aim is to emphasize their land and the autochthonous varieties, to produce authentic and genuine wines that bring the true taste of grapes into the glass.