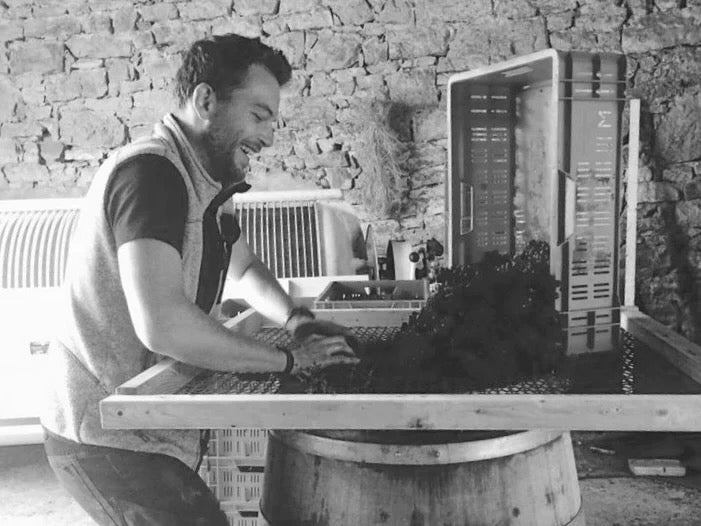 Weingut Greiner
GERMANY · BADEN · Schliengen
For Maximilian Greiner, the terroir where the wines grow is a crucial factors of the quality of his wines. His grapes burgeon in the heart of the Markgräflerland, which lies in South Baden in the foothills of the Black Forest, by the border triangle between Germany, Switzerland and France.

The temperate climate and the light foehn winds provide ideal conditions to vinify very fresh and wines The soil structure is very different from one parcel to the other and ranges from lime-rich sites in the Gennenbacher, to strong volcanic rock soils in Feuerbacher Steingässle, up to heavy loess soils in Obereggenen and Mauchen. On the barren soil in Paradise and Steingässle only Pinot Noir are able to grow. 

Maximilian understands that like any refined product, the starting material is the most important. Only a good raw material gives rise to a good finished product. His idea of viticulture is to harvest and press the grapes so that he doesn't have to intervene later. The good taste of the grapes is the decisive factor, which is why he completely changed the farm to biodynamic farming in 2017. He is convinced that organically produced grapes have a deep aroma that can produce great wines. He does not influence the fermenting of his wines with temperature control, so as not to manipulate this crucial natural process. By fermenting his wines exclusively spontaneously with their own natural yeasts, He tries to achieve the most distinct character of his wine.

The majority of his wines go from alcoholic fermentation to the second malolactic fermentation and thus reach their internal balance. He then promote the internal balance of his wines through long storage with yeast - some wines remain in close contact with the natural yeast for several years.
The Greiner winery systematically renounces of any type of fining out of conviction, as this is the only way to increase the density and autonomy of their wines and thus preserve the fruits of their hard and intensive work in the vineyards.