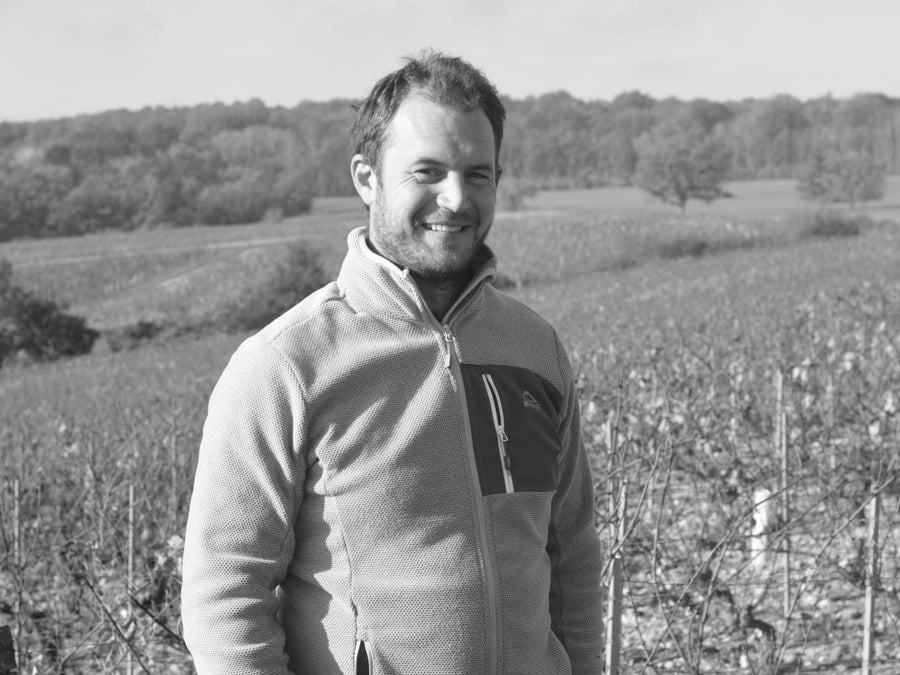 Domaine Guillaume Michaut
France · Burgundy · Chablis
These vineyards represent just over one hectare altogether: 0.4 hectares of Chablis in Vau Brou, which he helped plant in 2000, and a 0.6 hectare block in the Premier Cru of Beauroy, which stretches from Beines nearly to the town of Chablis. Michaut's parcel was planted in 1980 and is located more precisely in the lieu-dit Côte de Savant, found just outside of the town of Beines and across from the retention lake that his grandfather helped create in the 1960s. Recently, Guillaume was able to add a little over two hectares of Petit Chablis that he planted in 2020.

After working a year-long internship long ago with Nicolas Maillet in the Mâconnais, Guillaume developed an interest in organic farming and low-intervention winemaking. Equally as important, he adopted a winemaking philosophy that respects the terroir and the vineyard over the process and the winemaker. Setting out on his own was an opportunity to put this belief into action. This began with promoting the place (rather than himself) by naming his domaine 47 N 3 E, which refers to the longitude and latitude of his hometown of Beines.
In the cellar, all wines are vinified with native yeasts and aged without sulfur, though a small amount is always added at bottling.