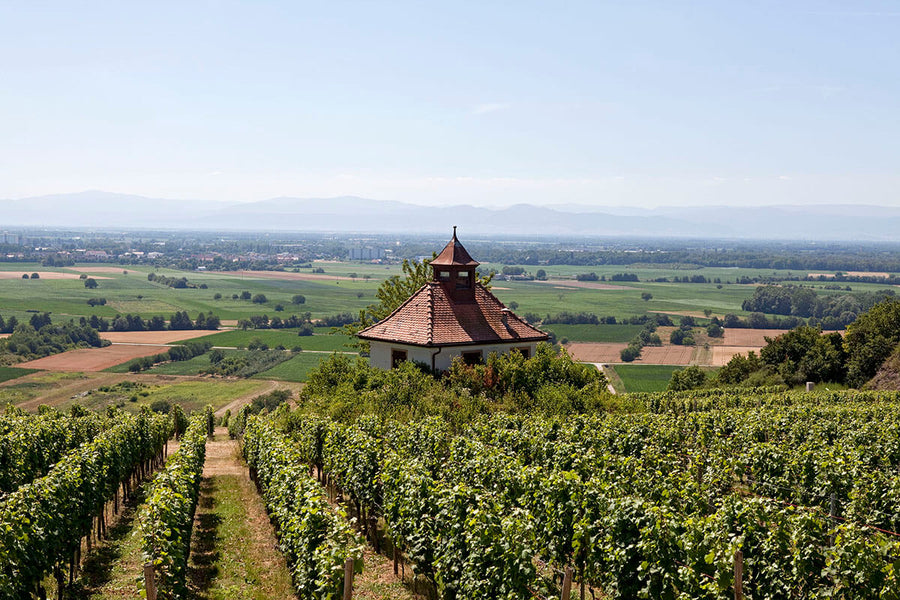 Germany
Germany is home to an incredibly diverse and beautiful spectrum of wines. Despite being less recognized on the global stage than their French or Italian counterparts, German wines have a unique charm and complexity that captures the attention of wine enthusiasts worldwide. 
From its iconic Rieslings to the lesser-known but equally captivating Spätburgunder (Pinot Noir), Germany produces a stunning array of wines that cater to a variety of palates. The country's diverse climate, topography, and soil types create a multitude of terroirs, each imparting a distinct character to the wines they produce.
The Baden wine region, the southernmost and third largest in Germany, is primarily a long, slim strip of vineyards nestled between the hills of the Black Forest and the Rhine River, extending some 400 km from north to south. The wines along the Baden Wine Route are correspondingly varied.
The nine areas into which the growing area is divided differ in terms of landscape, soil types and climate, so a wide variety of wines can be made here. In the north of the growing region, in Tauberfranken, on the Badische Bergstraße and in Kraichgau, the focus is on Rivaner, Riesling and Pinot Meunier.
In the middle of Baden, in the Ortenau, Pinot Noir, Riesling (also known as Klingelberger) and Spicy Gewürztraminer (Clevner) is predominantly grown, and in the south, in the Breisgau, on the Kaiserstuhl and in the Tuniberg, red and white pinot dominates. The old white wine variety Gutedel is cultivated in Markgräflerland between Freiburg and the Swiss border, whilst Pinot Noir and Müller-Thurgau thrive at Lake Constance.