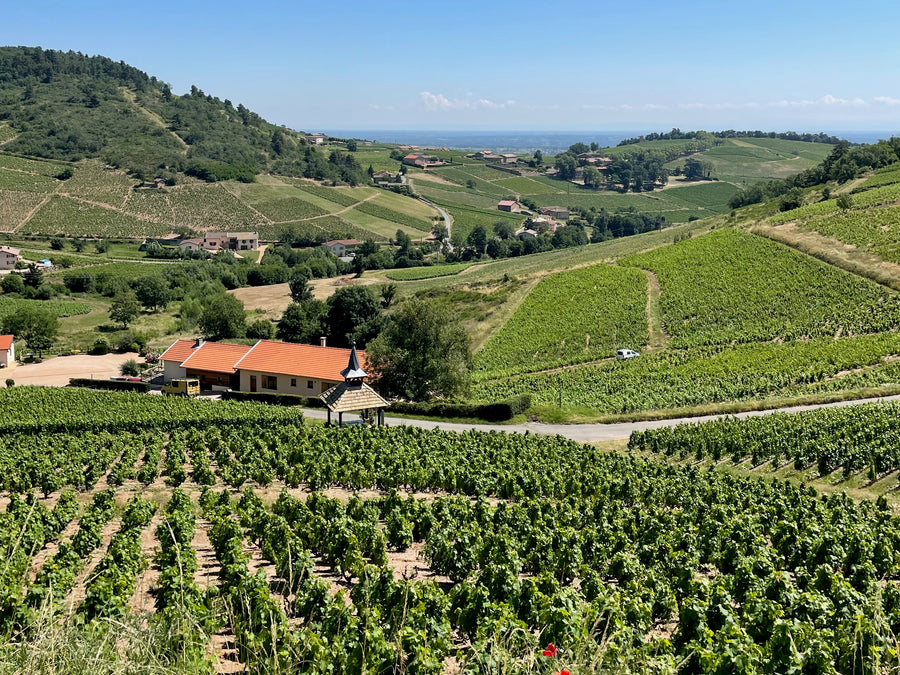 Beaujolais
Gamay, Gamay Gamay and some more Gamay. Beaujolais the most Southern part of Burgundy is all about the grape Gamay. One of our personal favourites when it comes to natural light red wines. Gouleyant is the french word for how Beaujolais easily slips down the throat #glouglou.

The region of Beaujolais stretches 55 km from the granit hils south from Mâcon to the end of Burgundy near Lyon where the land is much flatter compared to the northern part. It is in the northern hills you will find the 10 individuel Cru's of Beaujolais, like Fleurie, Moulin-à-Vent, Chénas etc. 

Scroll down and find all of our biodynamic/biodynamisk, organic/økologisk and natural wines/naturvin from Beaujolais.