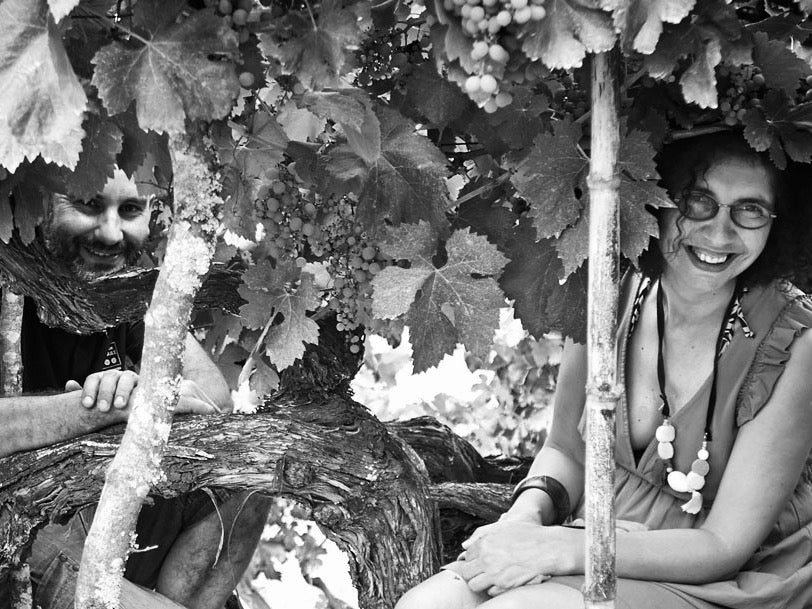 Casa de Mouraz
Portugal · Dao / Douro
In 2000 Sara Dionisio and Antonio Lopes Ribeiro went back to Antonio's place in Mouraz leaving the busy life in Lisbon to start a sustainable biodynamic vineyard. Mouraz, situated in the heart of Dão region, is António's birth place, where his family has farmed vineyards in a holistic and ecological way for many generations. This is also a place where the landscape and terroir is shaped by its people and geography, old and new vineyards coexisting with the pine, oak, chestnut and cork trees in a wild forest.
The farm is spread over several parcels with different soils (granite and clay) and altitudes ranging from 140 to 400 meters a total of 13 hectares. The grapes used are indigenous varieties, Loureiro, Vinhao, Touriga nacional and many more. The work is about the pure expression. All the vineyards that are part of CASA de MOURAZ gained Organic certification in 1997. In 2006 they began working with Biodynamic preparations and practices.
They in 2009 established the project António Lopes Ribeiro, which makes wine outside the Dao region. The wines from Douro is generally fresher but made with as equal care, precision and love.