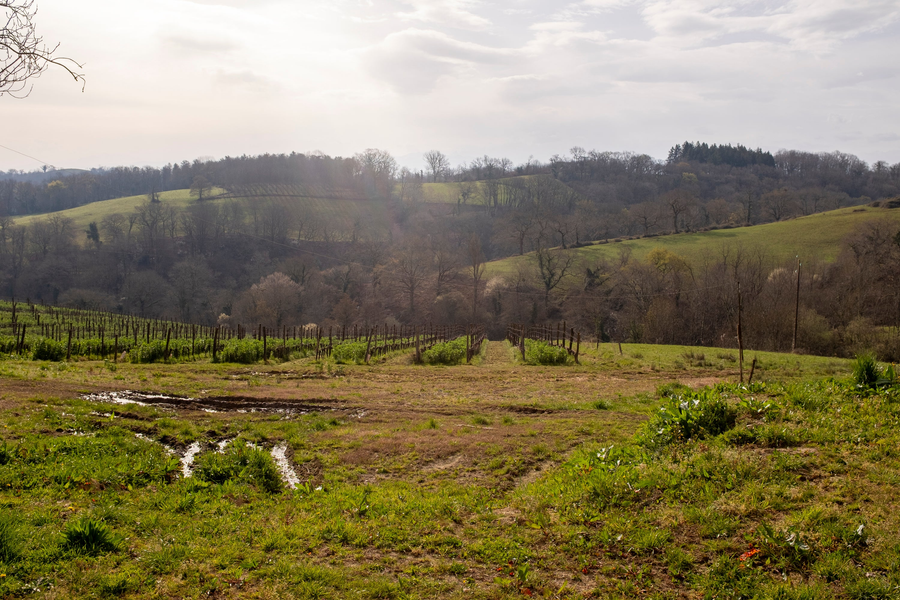 Jurançon
Jurançon is located in the valleys and hillsides of the Pyrenean foothills in southwestern France.
Traditionally, the Jurançon appellation was associated with the production of sweet wines. Today, the appellation is also renowned for its dry Jurançon. Jurançon wines are almost exclusively made from the two indigenous grape varieties Petit and Gros Manseng.
Gros and Petit Manseng are very aromatic and have a crisp, lemony flavor. When the grapes are ripe, the high level of sugar contained in the fruit allows winemakers to produce a wine that develops a lot of sweetness with a nice acidity. The dry version of Jurançon is obtained by harvesting the grapes before they are fully ripe. Petit Manseng is considered the finer of the two varieties.