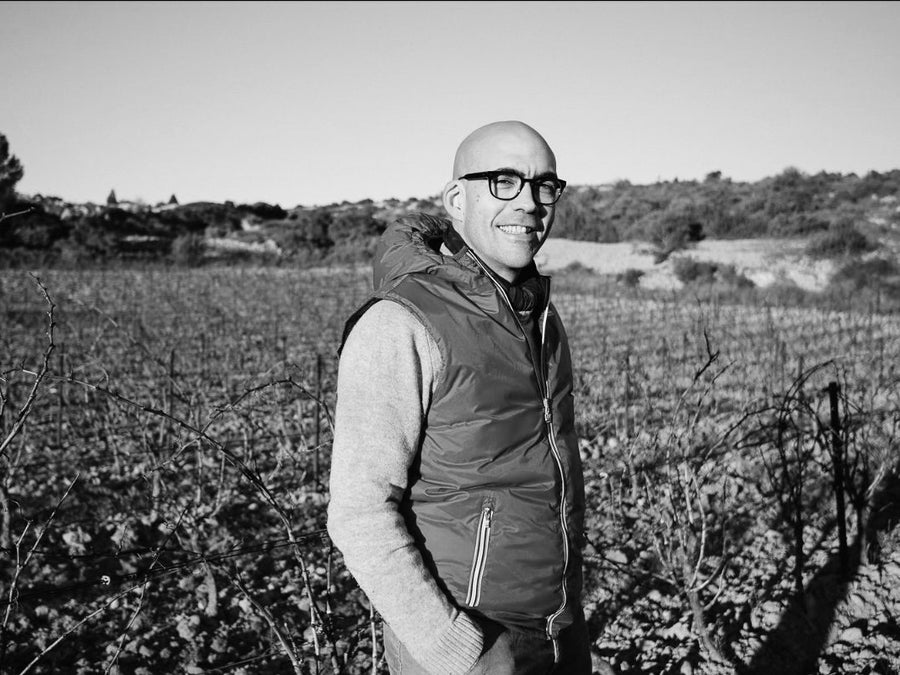 Alexandra et Olivier Mavit
France · Languedoc · Corbiere
Since he was very young, Olivier had a strong attraction for agriculture, vines and nature, the vineyards being in his family for 150 years. He has thus chosen to return to essential values, his relationship with the earth and mother nature. 
The plots of land, some of which are very young and others which have lived for more than half a century, are planted on deep soils on the plain. The clay-limestone soils reflect the landscape with its limestone plateaus. They are divided into three blocks: one block on the plain, with deep, clay-limestone and black marl soil; one block on the Combe de Gasparets, more on the slopes, with isolated vines surrounded by garrigue, thyme, rosemary and pines. And the third, located on the Combe du Vialla, the highest zone in altitude with the presence of rocks.

The whole vineyard is influenced by the Mediterranean climate, the fresh winds from the sea and the sea spray. This typical climate brings freshness and lightness to his wines.

The grape varieties, chosen with great care, are perfectly adapted to the climate and the terroir. Traditional grape varieties, but of great quality: Carignan, Grenache Noir, Mourvèdre, Syrah, Grenache Gris and Cinsault.

Olivier has decided to manage his entire vineyard organically. He initially made the transition to organic, then to biodynamie gradually so as not to traumatise the vines. 
The grapes are harvested by hand in 20 kg boxes. His goal is to preserve the quality of the berries and not to oxidise the juice. Olivier uses sulphite in homeopathic doses but plans to move towards biodynamic vineyard management and to make wine without sulphites.