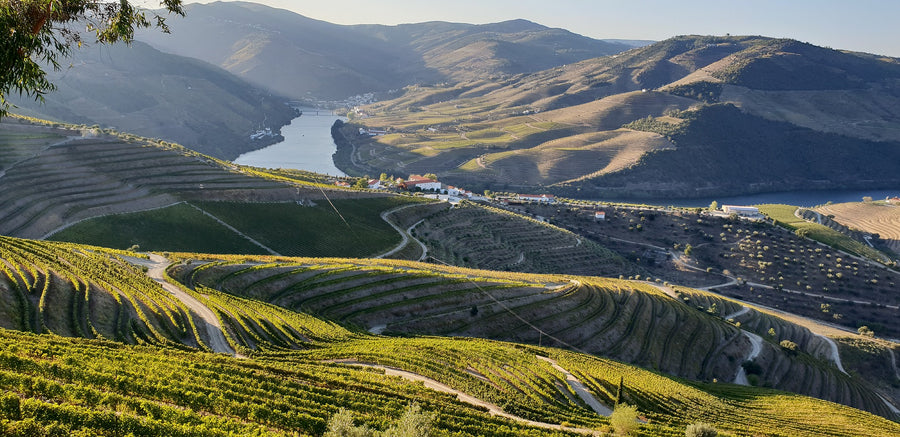 Dao
Dão is one of the oldest established wine regions in Portugal, located just south of the famous Douro Valley. The Dão wine region is located in the north of the country. It takes its name from the Dão River, along which most of the region's vineyards are located.
To the north, south and east of the Dão valley are the granite mountains of the Eastern Beiras. These same peaks separate the Beira Litoral (Coastal Beira) from the Beira Interior (Inland Beira), as well as the rivers Dão and Douro. Because of this protected position, the temperate climate along the Dão is relatively mild, stable and constant between the wine growing sites. Naturally, this creates a homogenisation of the region's terroir. The majority of the quality vineyards in the Dão are located at altitudes between 150 and 450 metres above sea level. This altitude allows the vines to emerge from the shade of the valley and access the sun, allowing them to maximise photosynthesis during the day. It also increases the diurnal temperature variation, helping the grapes to cool down at night, which they need to do to retain the acids so desirable in the wine.
Arguably the best red wines of the Dão today are deep reds from Tinta Roriz and Touriga Nacional. Jaen and Alfrocheiro Preto are two other common red varieties in the region, as well as large quantities of lesser grapes, such as the memorably titled Bastardo and Baga, which dominates the Bairrada plantations to the west. Many producers in the region make free use of oak maturation and long maceration, creating big, bold, tannic red wines.

White wines are also produced in the Dão, the best examples being based on Encruzado, the most widely planted light-skinned grape in the region. Traditionally, the region's white wine was full-bodied and highly oxygenated, but it is evolving into a more modern, crisp and fresh style.