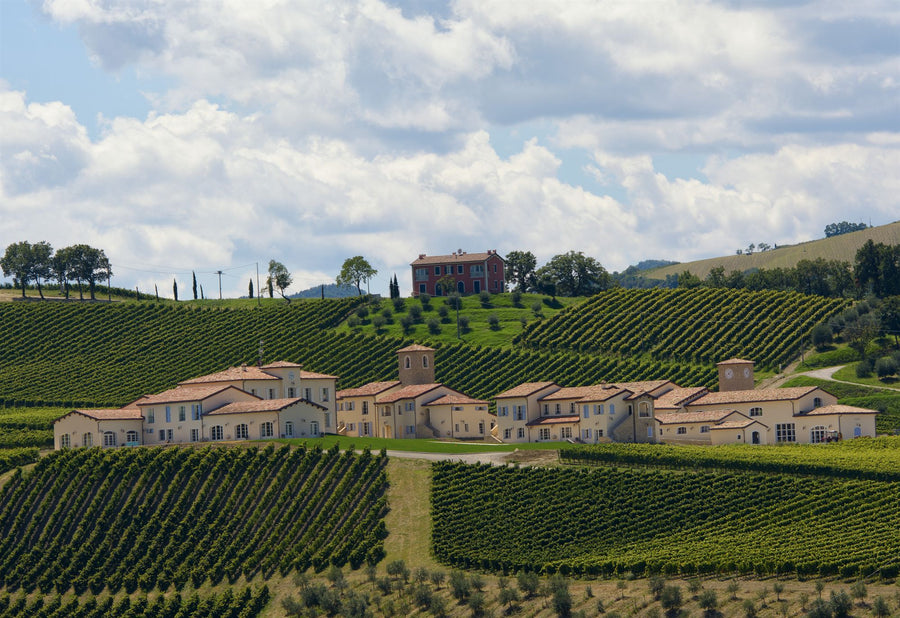 Emilia Romagna
Emilia-Romagna is a rich and fertile region in northern Italy and one of the most prolific wine-producing areas in the country. The region extends for 240 kilometres and covers almost the entire width of the northern Italian peninsula, wedged between Tuscany to the south, Lombardy and Veneto to the north and the Adriatic Sea to the east.

Emilia-Romagna is home to some of Italy's most prestigious products and names, such as Parmigiano Reggiano cheese and Parma ham. On the wine side, the region enjoys a certain popularity due to its Lambrusco. Though it's the most famous one, Lambrusco is not the only wine produced in Emilia-Romagna. As far as wine is concerned, the production is evenly divided between whites and reds, with Malvasia, Lambrusco, Trebbiano and Barbera being the dominant grape varieties.

The region can be divided in two parts, although the boundaries are not clearly defined. Emilia, which is located in the west is well known for the production of the Lambrusco sparkling wine and more generally for most of the frizzante of the region. Romagna is located in the east and concentrates mostly on still wine.