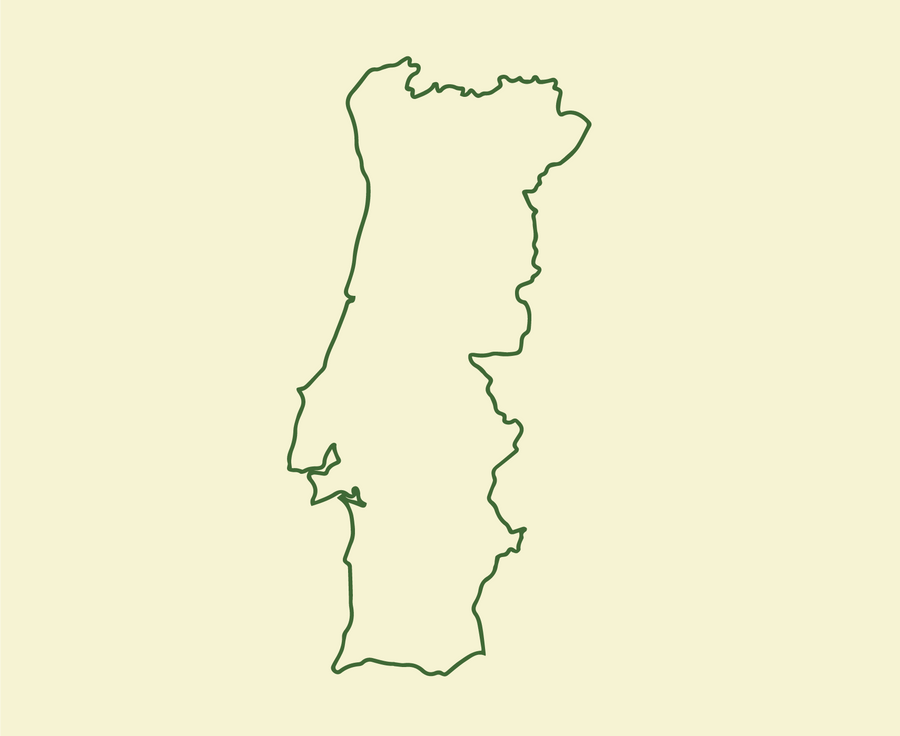 PORTUGAL
Portugal, like most European countries, has a long and deep-rooted wine culture and tradition. Known for its delicious port wine, the wonderfully temperate climate and diverse landscape are also conducive to growing a variety of unique and exceptional grapes. Today, Portugal's vibrant wine industry has become a major competitor on the world stage.
Portugal has a large array of native varietals, producing an abundant variety of different wines. The wide array of Portuguese grape varietals contributes as significantly as the soil and climate to wine differentiation.
Minho is the largest Portuguese wine region and is located in the northwest of Portugal, bounded on the north by the Minho River and on the west by the Atlantic Ocean. In Minho, the lively and fresh wines are characteristic of the appellations of origin Vinho Verde (DOC) and Minho (VR).

The Dão region is located in the Beira Alta, in north-central Portugal, and is sheltered from the winds by the mountains of Caramulo, Montemuro, Buçaco and Estrela. The vineyards are located between 400 and 700 metres above sea level, on plateaus of shallow schist and granite soils, where pine forests abound, producing full-bodied wines with a great capacity for bottle ageing. The Dão's continental-influenced climate is extreme, with cold, rainy winters and hot, dry summers.