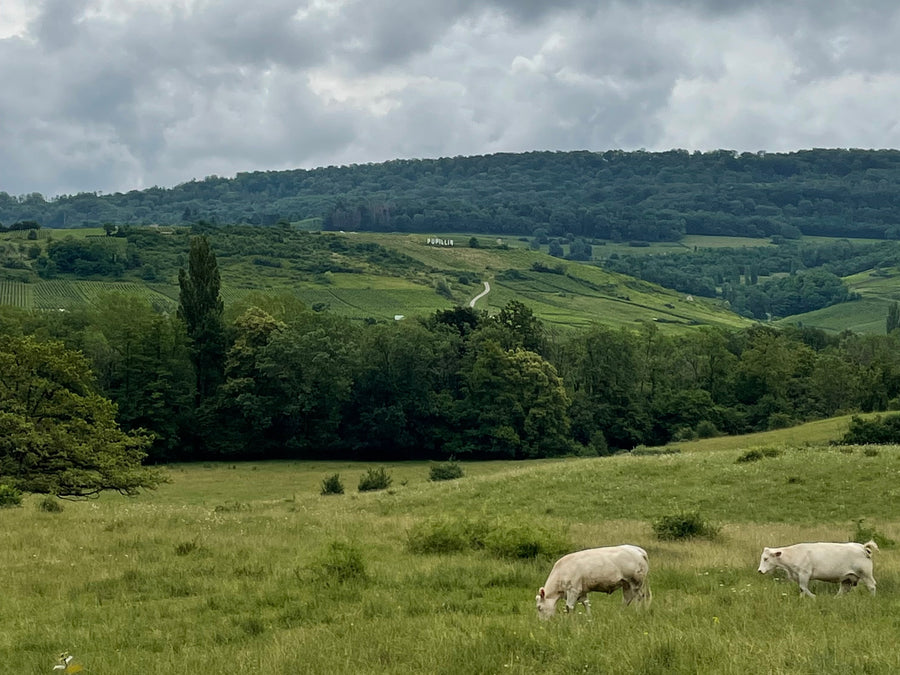 Jura
Jura is another small wine region in France of only 2.000 hectares. It is found in what seems to be France most remote hills hidden between woodland and meadows. It is blessed with a huge variation of terroir on it's hills.

The grapes used in Jura is Savagnin and Chardonnay for the whites and Trousseau, Ploussard and Pinot Noir for the reds.

Jura is also known for a very specific type of oxidative wine called Vin Jaune. Made from pure Savagnin. It spends at least 6 years in old wooden barrique. The wine evaporates through the years and on its surface a film of yeast grows. A powerful yet fresh wine, which is the perfect parring for the local cheese Comté.
You can underneath find all our natural wines from Jura.