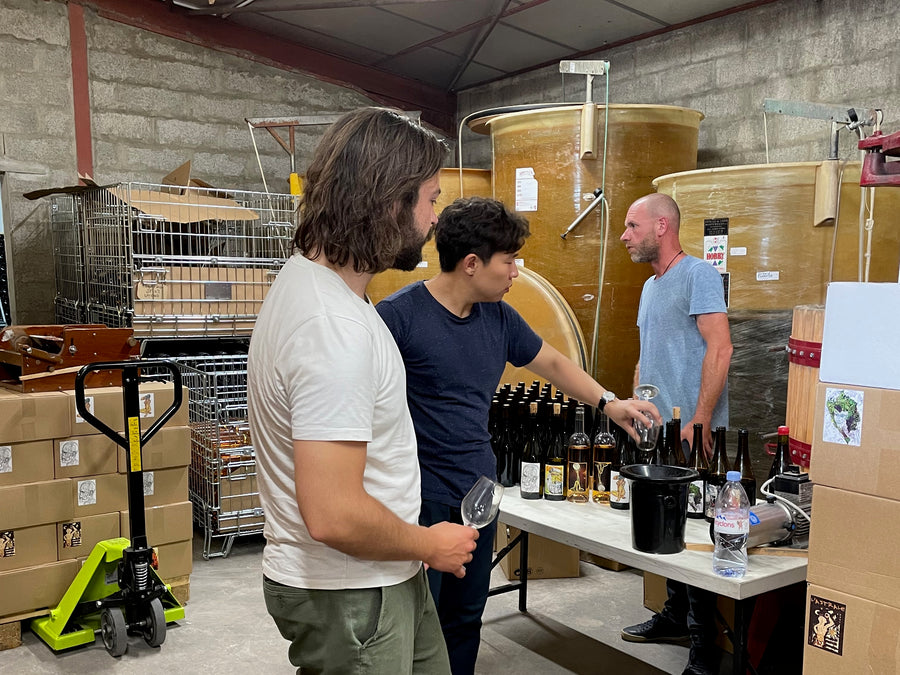 Coteaux du Lyonnais
The Coteaux du Lyonnais belong to the Beaujolais vineyards. The 320 hectare appellation is located near Lyon, on plots of land between 200 and 550 metres in altitude.
The vines are believed to date back to 45 BC and benefit from a temperate oceanic climate with continental and southern influences.
Made from gamay, vinified most often by semi-carbonic maceration like the Beaujolais, the reds from Coteaux du Lyonnais share the same qualities of fruitiness and smoothness. The vineyard also produces some rosés, as well as whites from Chardonnay and Aligoté.