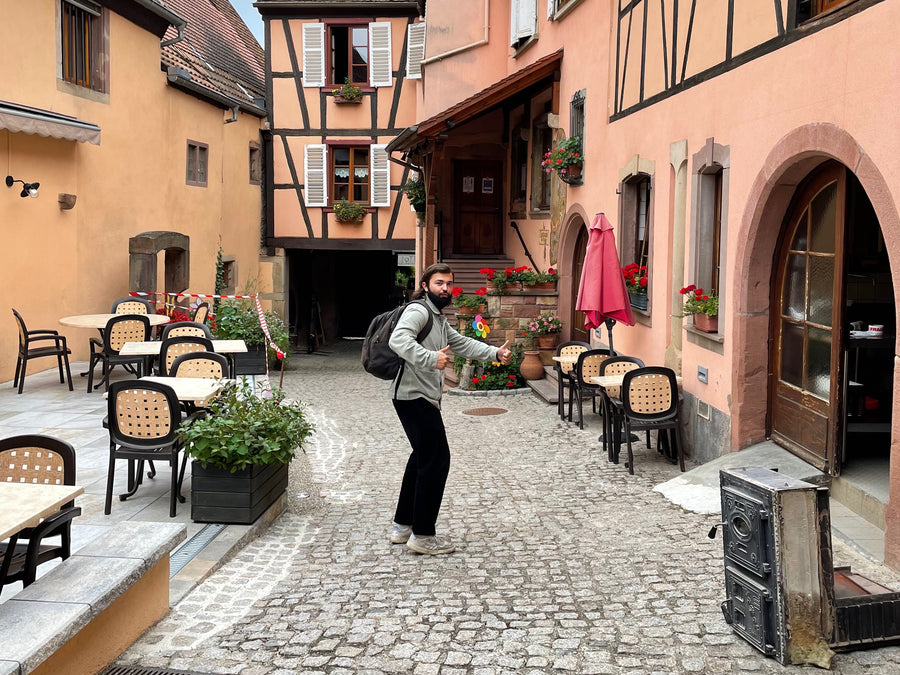 Alsace
Alsace is another lovely region for Natural wines/naturvin. We have spend some lovely times there visiting our winemakers. 

It is a french region producing Germanic wines, since it is close related to German wine regions, in relation to soil, climate and choice of grapes. The region has through history been occupied by German several times. The local dialect "Alsatian" is close related to the German language. 

The grapes used are many, among the most known whites we have, Riesling, Sylvaner, Gewürztraminer, Pinot Blanc, Pinot Gris and several varieties of Muscat. For the reds it is mainly Pinot Noir.