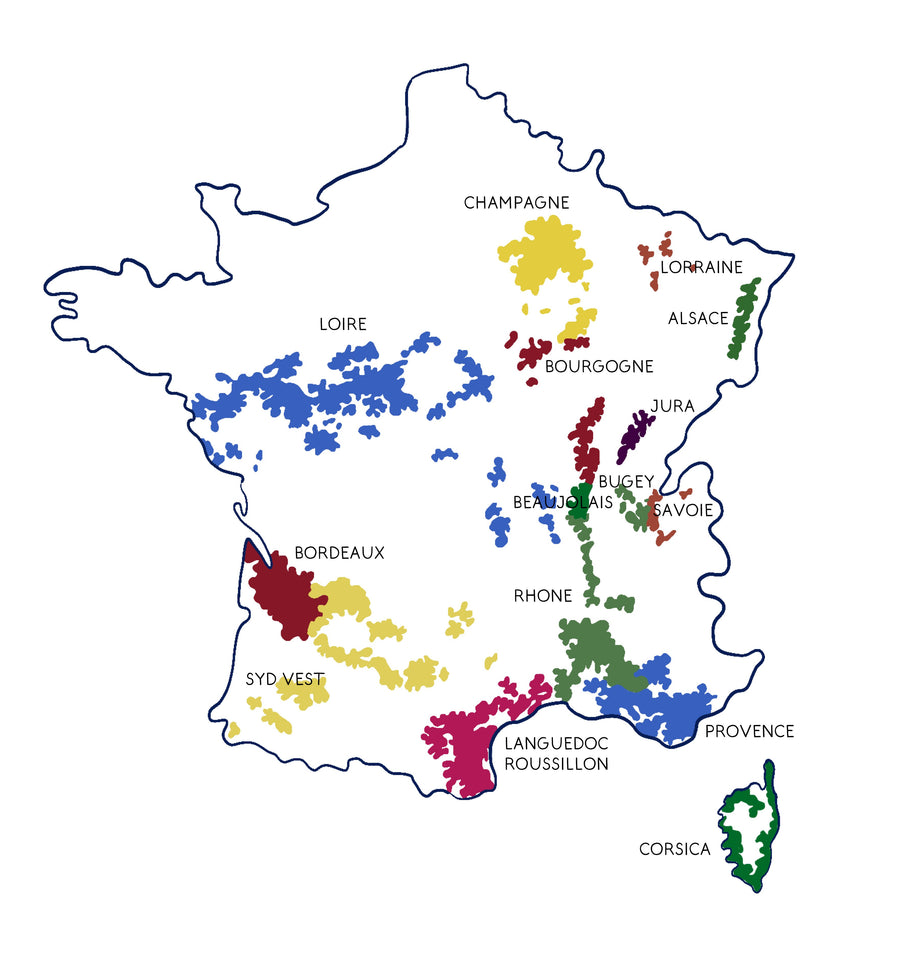 Bugey
South of Jura and west of Savoie, Bugey combines elements of both mountainous regions of eastern France with a particular focus on sparkling wines.
Bugey is a wine-growing region in the Ain department of eastern France, close to the border with western Switzerland and the city of Geneva. The topography and geology of Bugey are very similar to those of Savoie. The vineyards are grouped into clusters, separated from each other by various mountains and ridges, which rise steeply above the corresponding valleys.
More than half of Bugey wines are white. Chardonnay is the main grape variety in the Bugey appellation and must make up at least 70% of Bugey still white wines. The red wines of Bugey are made from Gamay, Pinot Noir and the Mondeuse grape which is characteristic of Savoie. Sparkling Bugey may also be produced. White wines are mainly made from Chardonnay, Jacquère and/or Molette. Rosé is mainly made from Gamay and/or Pinot Noir.