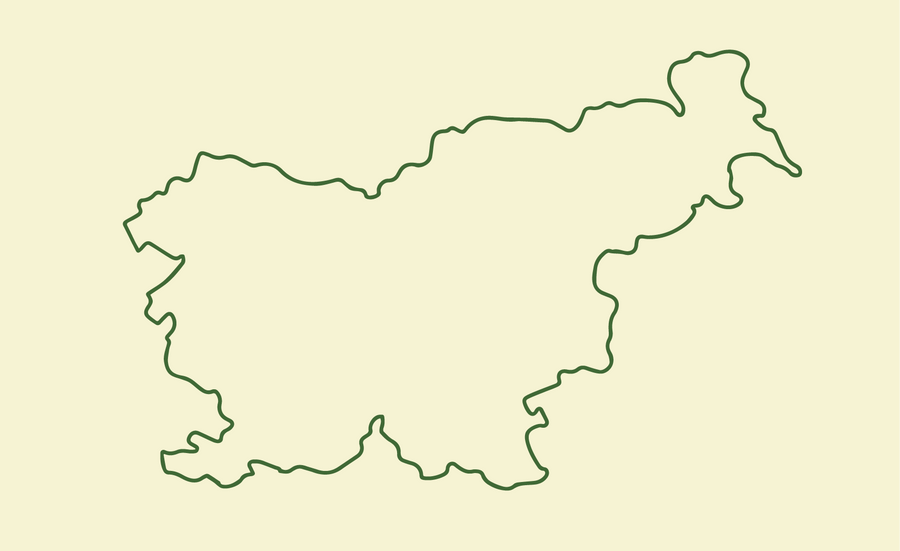 Slovenia
Viticulture in Slovenia has existed since the time of the Celts and Illyrian tribes, long before the Romans developed vineyards in Gaul. It made very rapid progress after the collapse of independent Yugoslavia making it nowadays one of the most successful wine regions in Central Europe. 
Slovenia is one of the smallest countries in Europe, located at a central point where the west meets east, and where the Alps meet the Adriatic. Numerous sub-climates across the country are influenced by cool alpine breezes from the north, and the southerly winds from the Mediterranean, creating perfect conditions for cultivating vines and making fabulous wine.  
As might be expected, in terms of total output Slovenia is a relatively small producer, certainly compared with its neighbour Italy. Slovenia is divided into three wine regions: the Drava Valley (Podravje), the Sava Valley (Posavje) and the Primorska region on the Adriatic coast. 
Today, there are a number of different Slovenian wine producers that are releasing top-shelf bottles of wine every year, and the country is gaining international recognition for the strides it has made in terms of quality winemaking.