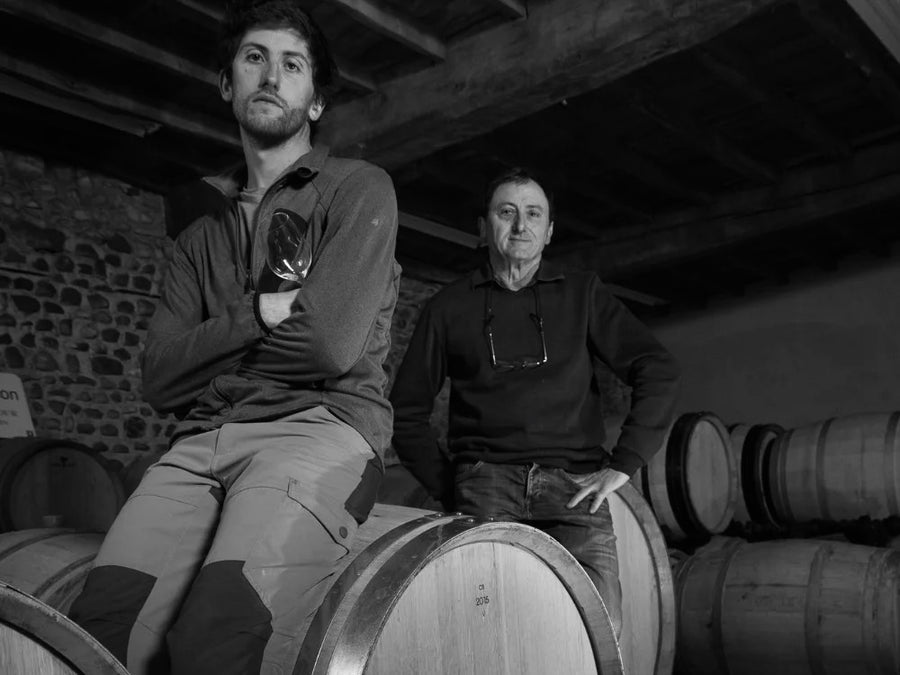 Domaine Castera
France · Jurancon · Monein
In between the Pyrénees and the atlantique, the Domaine Castéra started in 1750. The Lihour family get it in 1885. After 5 generations of work, the autochtone grapes have been kept to have a personality you get only in the best Jurançon.

Franck took over from his parents in 2014. He take care of 12 hectares at 300 meters of altitude.
Everything in the vines is organic, and soils are helped with natural nutritions. Planting of plants in between the vines, silice, use of manure…  Harvest are by hand and grapes selected carefully.
Press is slow with full cluster. Fermentations with natural yeasts and ageing in different tanks (steel tanks, 400L old oak (demi muids)…