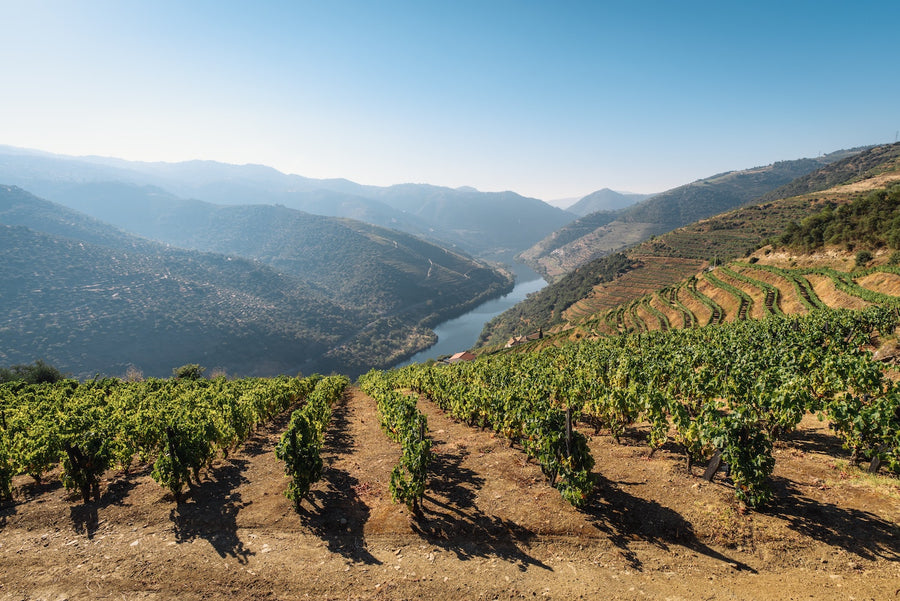 Douro
The Douro region in northern Portugal is the home of Port wine. It takes its name from the Douro River, which flows from east to west from the Spanish border to Oporto, where it meets the Atlantic Ocean. The Douro's most characteristic feature is its mountainous terrain, although the region covers a wide range of terroirs with many different aspects, altitudes and soil types. In general, however, the vineyards lie on the steep, dry slopes on either side of the river and its countless tributaries, on narrow, rocky terraces - a sight that has been declared a UNESCO World Heritage Site.
Although the Douro is best known for its fortified wines, total production is split fairly evenly between port and non-fortified table wines. Douro wines can be made from over 80 different grape varieties, but in practice the vineyards are dominated by five key varieties: Touriga Nacional, Touriga Franca, Tinta Barroca, Tinto Cao and Tinta Roriz (Tempranillo). Of these varieties, the aromatic Touriga Nacional is the most popular and the Touriga Franca the most planted.

Vineyards tend to be an eclectic cross-section of Port grape varieties, with often more than 20 varieties present in a single vineyard. Often the winemaker is not even sure of the exact proportion of each variety in a given wine.

A number of international varieties have also found their way into the Douro Valley, particularly for the production of table wines. Cabernet Sauvignon, Sauvignon Blanc and Gewürztraminer are among the most commonly planted non-native varieties here.