2022, Petillant Natural
BIODYNAMIC
NO ADDED SO2
ORGANIC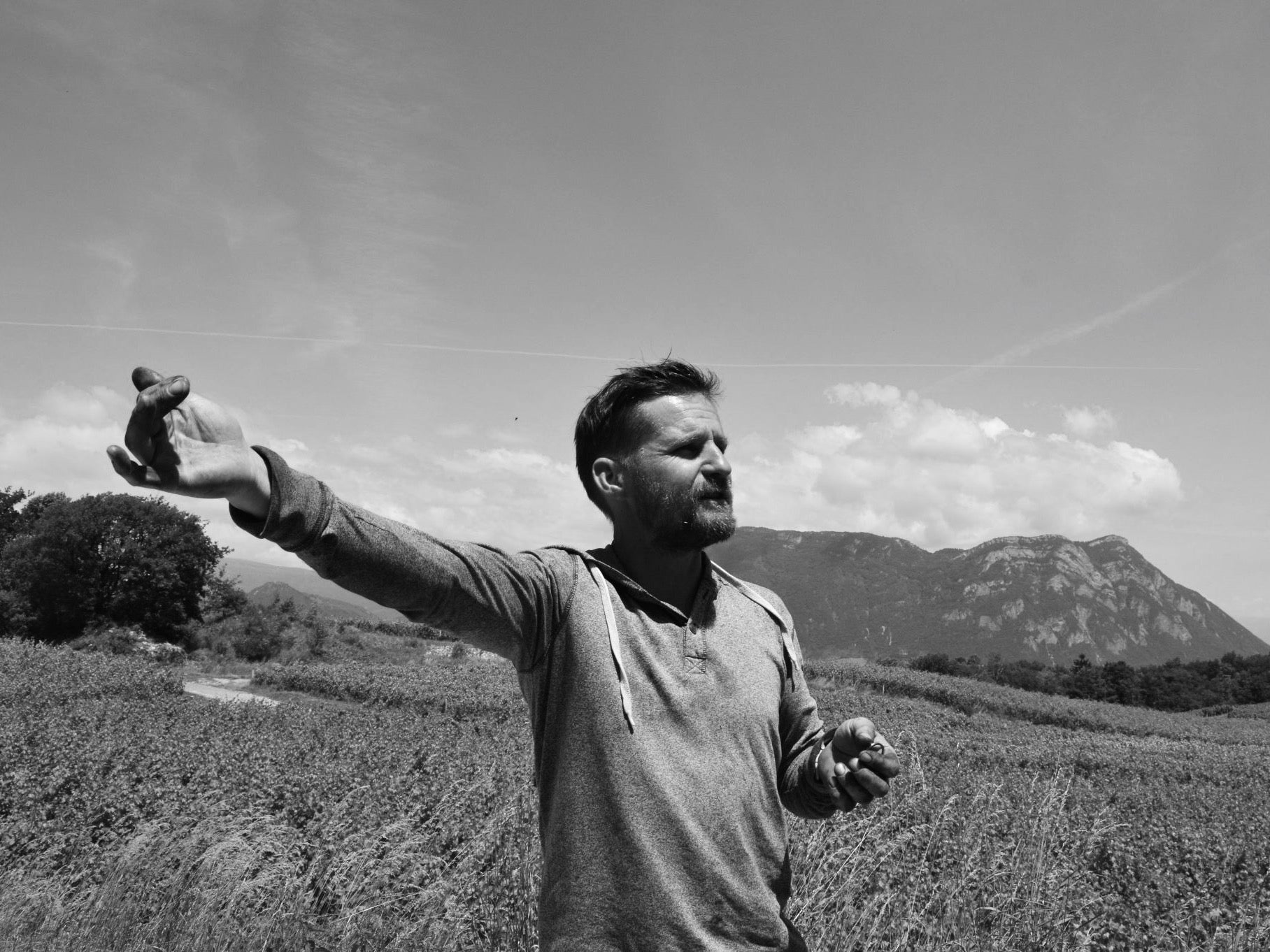 13 Lunes
France · Savoie · Apremont
Fiercely independent, Sylvain Liotard describes himself as "chef de lui-meme, vigneron," in this order, which loosely translates to "his own boss, and winemaker." After many years spent as a woodworker in Grenoble, Sylvain decided to search out a more pastoral vocation, and through diligence and chance, ended up taking over a vineyard on the border between Isère and Savoie. Here, Sylvain has forged his own path, while also staying open to the advice and tips from his friends and established neighbors at Domaine Giachino.

Sylvain writes: "Each day I try to be happy in my life as a winemaker, to take care of the life that surrounds me, to be creative in my own process, practice biodynamic farming, and to produce wines that are a photograph of the past year, in order to share with everyone this small bit of history.

To work organically and biodynamically is to take care of the soil, anticipate disease, and work as much as possible with plant infusions and decoctions… but also, to intervene as little as possible during vinification, watch closely each day, and master the process of fermentation – and of course, to be patient and confident."

Following his own logic, vinification at his simple mountain winery is a hands-off affair. The Apremont and Abymes are aged in fiberglass and steel tanks, while the other cuvées spend 6-10 months in used barrels.

The wines are vibrant and full of life – which is no surprise, once one takes a look at the ambiance surrounding Sylvain and the Domaine des 13 Lunes.