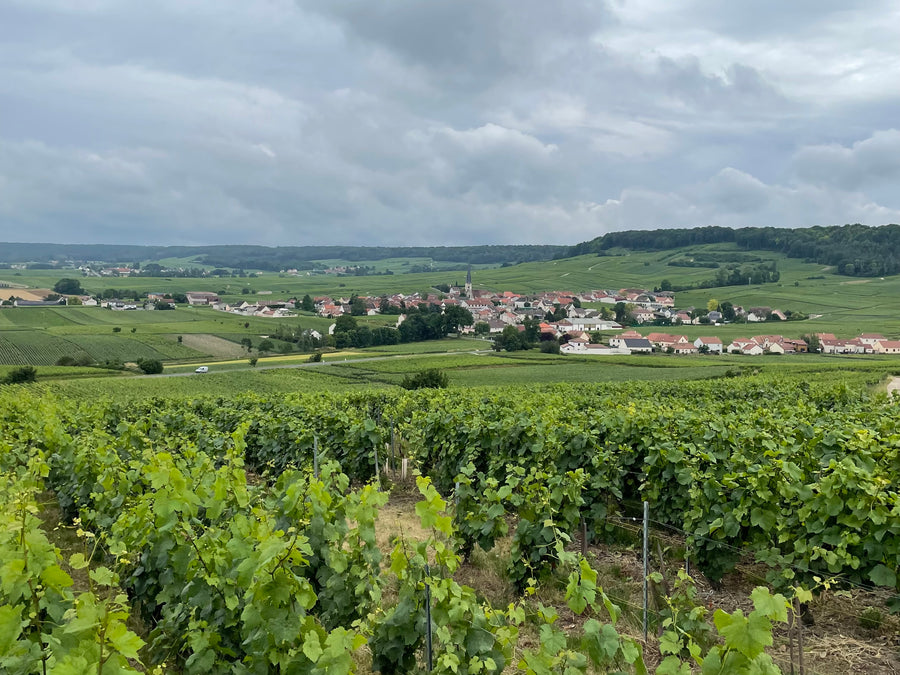 Champagne
The three emblematic grape varieties of Champagne are Pinot Meunier, Pinot Noir and Chardonnay

Champagne lies 145km northeast of Paris. It's viticultural boundaries are legally defined and divided into five viticultural districts within the historic province: Aube, Côte des Blancs, Côte de Sézanne, Montagne de Reims and the Marne Valley, each of which has distinct characteristics.
In the Montagne de Reims regions, the vines are planted on over 9000 hectares clay-limestone and chalk soils which produces many Grands Crus and Premiers Crus.
The Marne Valley comprises 8000 hectares of marl, clay and limestone soils and is the region where most of the "blancs de noirs" Champagne are produced.
The Côte des Blancs wine region with its 3300 hectares benefits from the oceanic and continental climate which results in a lot of sunshine and the perfect temperature for the development of Chardonnay. Accordingly, Chardonnay represents 95 % of the total wine region.
The Aube region consists of 8000 hectares of marl, limestone and clay soils which are home to the three appellations: Champagne, Coteaux Champenois and Rosé des Riceys from the Pinot Noir grape.
Finally, the Côtes de Sezzane, with its chalk, limestone and Sparnac clay soils, benefits from a south-east exposure and a humid oceanic climate. This region is dominated by the Chardonnay grape variety, which gives softer and rounder wines due to the climatic conditions.