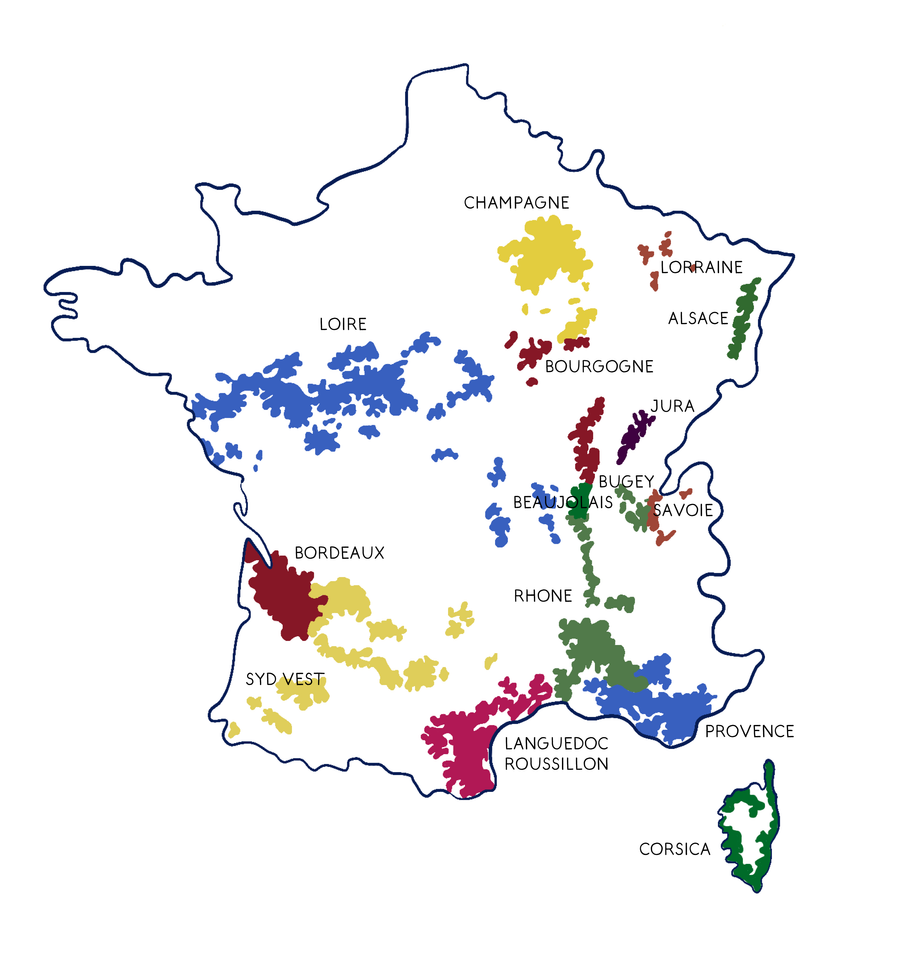 FRANCE
The origins of winegrowing in France go back to the time of Greek colonisation. As France is one of the countries of Latin heritage, wine is an integral part of its culture. The way in which French culture has invested in the making of its wines has even earned it the international reputation of being "the land of wine".
France has many vineyards, each with different soils, growing practices and history. These characteristics define the terroir. The name of the terroir from which the wine is made is indicated on the bottle label. The wine terroir is a notion that allows us to recognise the personality of each wine through the grape varieties used, the land on which the vines grow, the microclimates from which they benefit, and the know-how of the winegrowers who cultivate the vines, vinify and mature the wine.
Generally speaking, the map of French wine regions can be divided into the northern vineyards, which are famous for their white wines, and the southern vineyards (with the exception of Jura and Savoie), which are more famous for their red wines. The main wine regions on the map of French wine regions are Bordeaux, Burgundy, Languedoc, Champagne, the Loire Valley, Alsace, Rhône, Provence and Corsica.
There are over 200 indigenous wine varieties - from the famous Chardonnay and Cabernet Sauvignon to very rare grapes such as Prunelard and Savagnin. In addition, there are 307 official wine appellations (called AOP or Appellation d'Origine Protégée). Appellation rules closely define which grape varieties and winemaking practices are approved for classification in each of France's several hundred geographically defined appellations, which can cover regions, villages or vineyards.