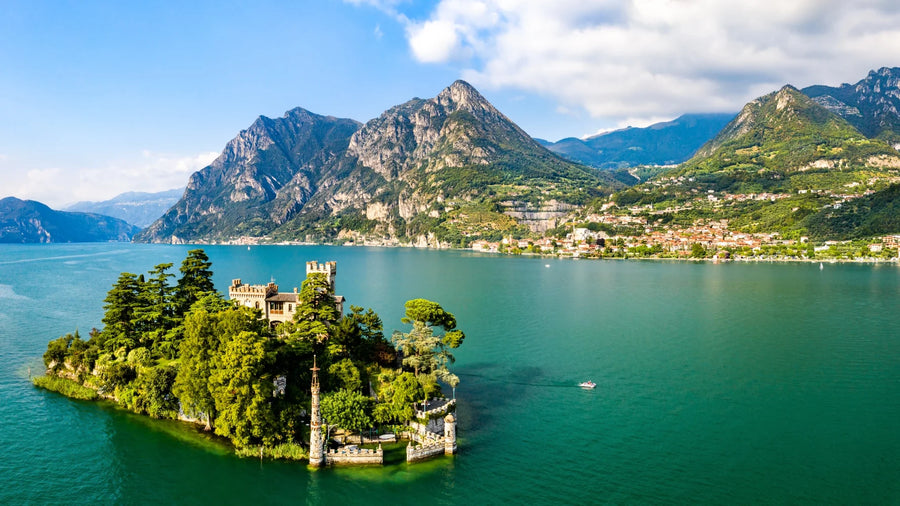 Lombardy
Lombardy wine is the Italian wine produced in the Lombardy region of north central Italy. The region is known particularly for its sparkling wines made in the Franciacorta and Oltrepò Pavese areas. Lombardy also produces still red, white and rosé wines made from a variety of local and international grapes.
The climate of Lombardy is varied due to the diverse terrain of the region but is generally considered a "cool" continental climate. The region is influenced by several geographic features that control the climate and terroir of the land. These include the Alps located in the northern parts of the region near the wine-producing area of Valtellina and the Po River, which runs along the Oltrepò Pavese and forms most of the region's southern border with Emilia-Romagna. Many wine areas are located near some of Lombardy's major lakes, including Franciacorta near Lake Iseo as well as the Garda Bresciano and Garda Mantovano regions near Lake Garda.
Lombardy holds 5 DOCG (Denominazione di Origine Controllata e Garantita) and 21 DOC (Denominazione di Origine Controllata) titles, as well as 15 IGT (Indicazione Geografica Tipica, which celebrates individual localities) classifications across 13 winemaking zones.