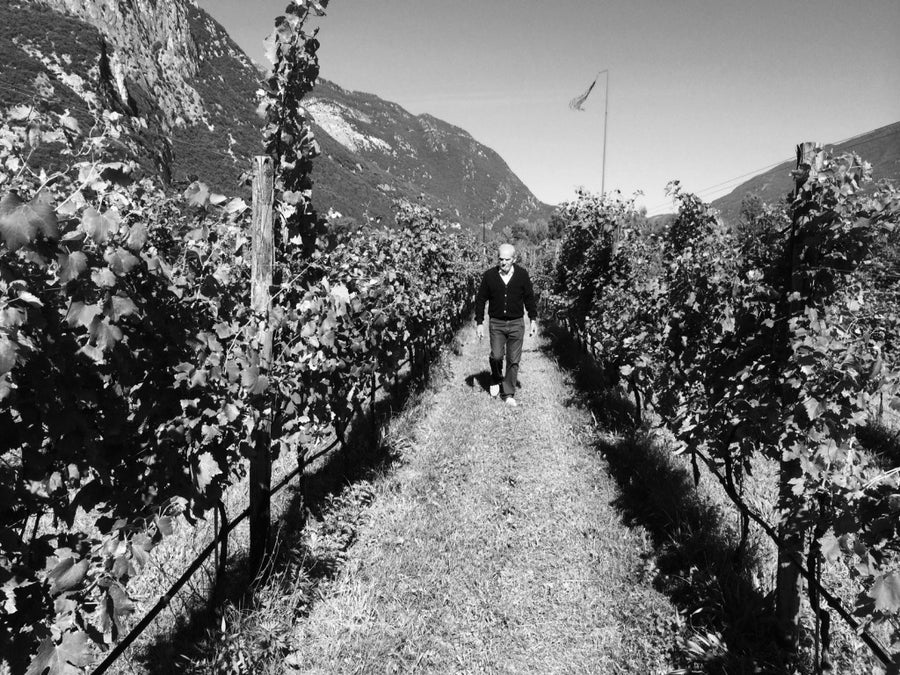 Az. Agr. Salvetta
Italy · Veneto · Trentino
The Salvetta family have owned the 1,5 ha of Nosiola since 1930 where Dario Salvetta bought the vines. His sons Renato, Umberto, Franco and Giancarlo continued the tradition of their father. However, it has recently mainly been Giancarlo who have been investing his time and passion in the vineyards, which are located on the cliffside of the Garda lake. Giancarlo rehabilitated the production in 2009 into more traditional methods for a more natural cultivation of the Nosiola grapes. The wine has therefore since then been produced both organically and naturally.
Nosiola is the only autochthonous white grape variety of Trentino. It is characterised by a late ripening process and from its grapes two local wines are produced: from the freshly picked grapes, the 'Nosiola'; and 'Vino Santo' from the naturally dried ones.

The word "Nosiola" means "hazelnut" in the local dialect, possibly from the colour of its vine-branches, and, more probably, from the hazelnut colour of the grapes during their ripening process towards the end of September.