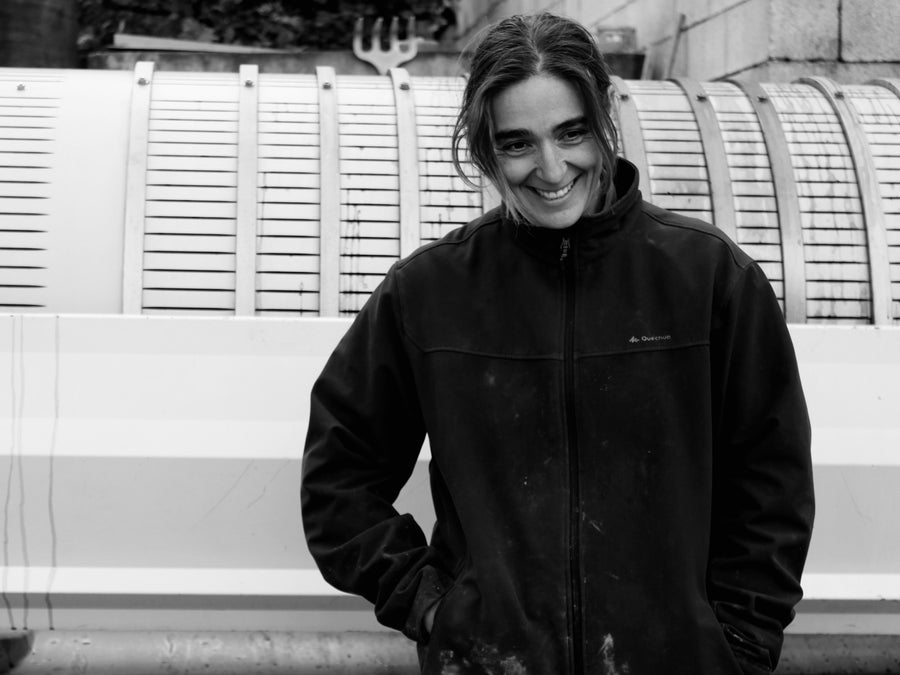 Clos des Cimes
France · Auvergne-Rhône-Alpes · Drôme Provençale
Elodie Aubert started at the family estate in 2007. It is located in the old village of Mérindol les Oliviers. The estate in the mountains at an altitude of 650m and offers incredible landscapes, with a castle overlooking the vineyard and a view of Mont Ventoux. 

Elodie studied both engineering and oenology and after an internship in Priorat at Clos Magador she moved back to her family's estate wanting to do authentic and artisanal wines.
Her father had never used pesticides or herbicides so continuing this tradition came natural to her. She in 2013 acquired a herd of sheep in order to work towards a production as resilient as possible. Today several animals as, donkeys, dogs, chickens and ducks all have their place in the ecosystem.
The vineyards she is working were mostly planted by her grandparents in the 1950s. They sit on a terroir consisting of clay and limestone soil, full of stones and quite steep. She has a combined 8ha of vines and 2 hectares of apricot trees. 
She continues the same philosophy in the cellar in order to preserve the lands she works and to respect the well-being of us consumers. Elodie vinifies with minimal intervention. Everything, naturally, is vinified with indigenous yeasts.