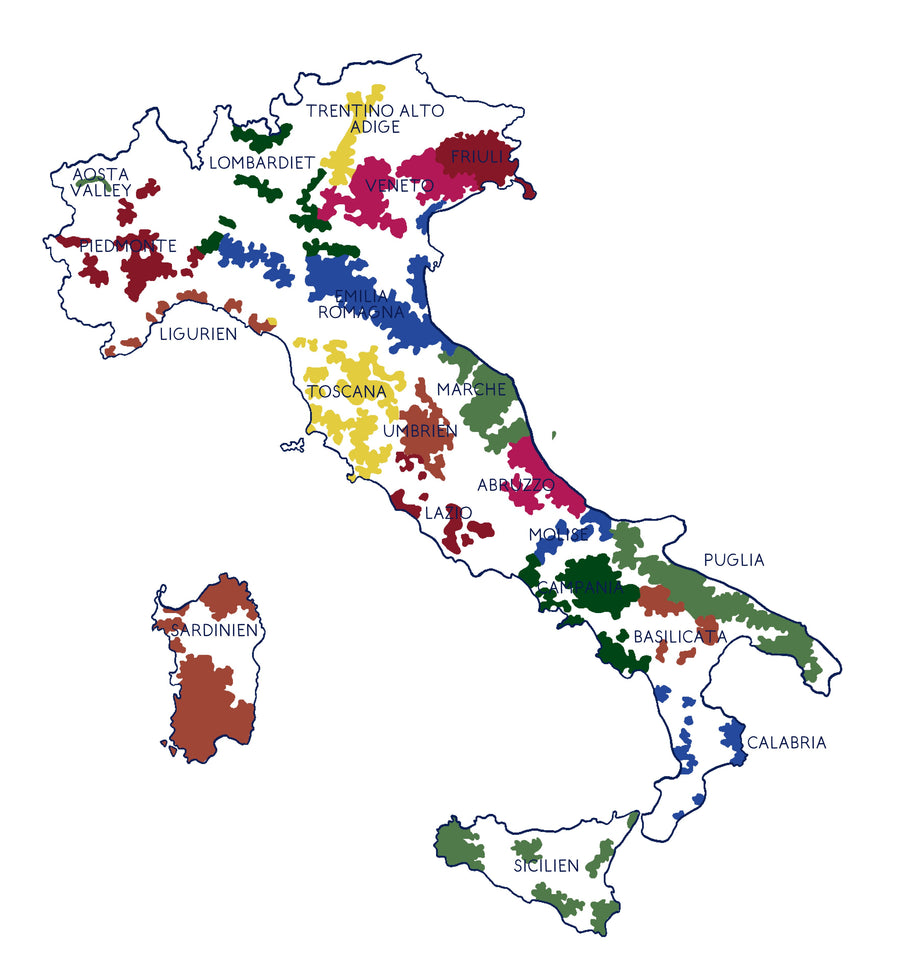 ITALY
Italian wine is produced in all regions of Italy. Italy is the world's largest wine producer, with 702,000 hectares (1,730,000 acres) of vineyards.
Italian wine is the most popular in the world, accounting for 19% of the global market. Italy has a wider selection of wines than anywhere else in the world, and uses 605 unique grapes to produce them. The most famous Italian wines are produced from indigenous grape varieties. Classic Italian red wines include Barolo and Barbaresco (both from the Nebbiolo grape), Chianti and Chianti Classico (from the Sangiovese grape), Amarone and Valpolicella (from the Corvina, Corvinone and Rondinella grapes), and Nero d'Avola (from the Nero d'Avola grape).  Italy is also famous for its sparkling wines, such as the prestigious Franciacorta (made from the Chardonnay grape), the dry and fruity Prosecco (made from Glera) or the sweet Asti (made from Moscato Bianco). One of the major considerations with Italy's unique wine style is the wide range of diverse cultures that exist throughout its twenty wine regions. 
The vast latitudinal extent of the country allows for the cultivation of wine from the Alps in the north to Africa in the south. The fact that Italy is a peninsula with a long coastline helps to moderate the effects of climate in the coastal wine regions. Italy's mountainous and hilly terrain offers a variety of altitudes and climatic and soil conditions for growing grapes.