2020, Raisin Libre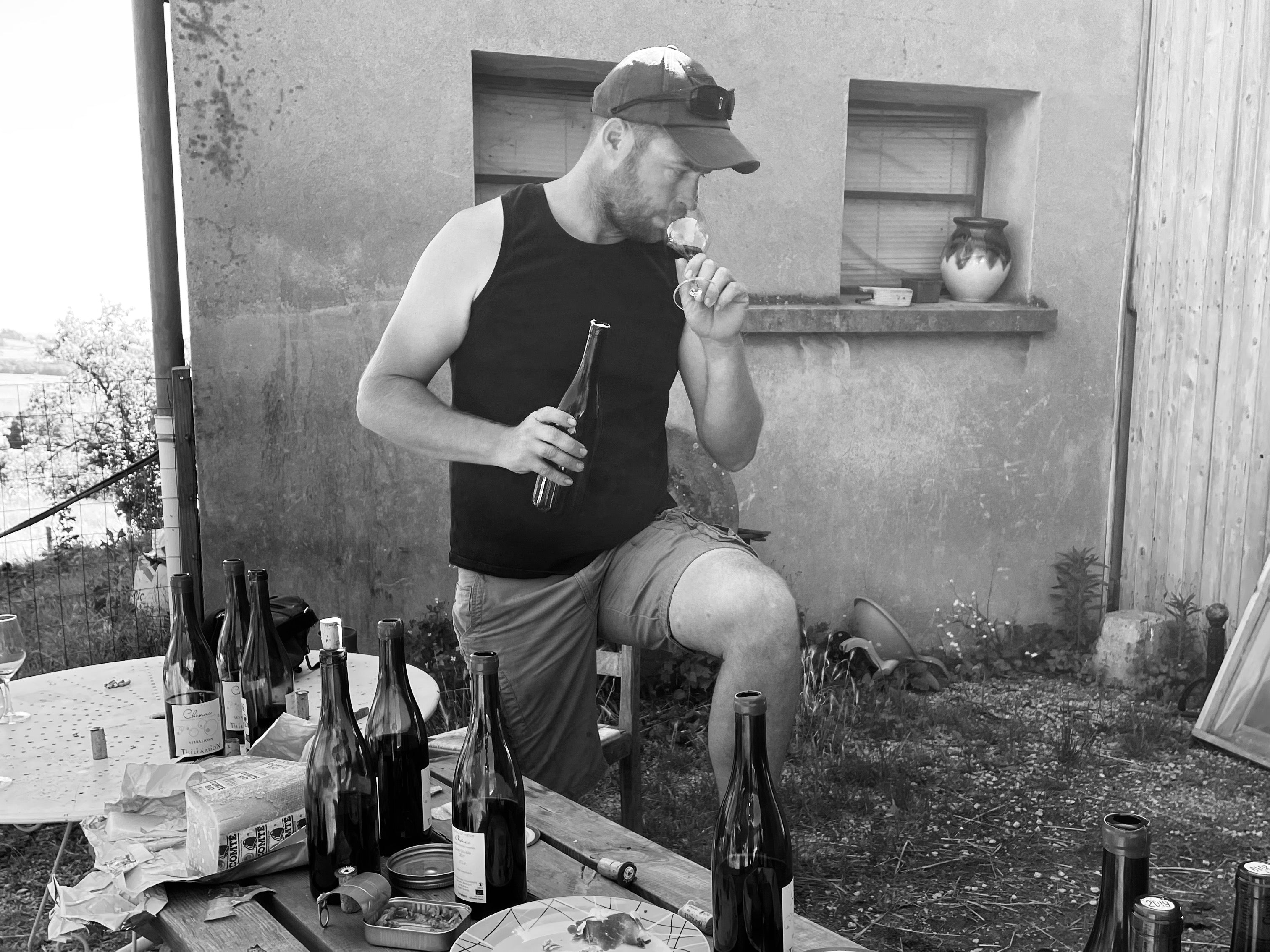 Domaine Thillardon
France · Beaujolais · Chenas
Mainly on some of the best terroir of Chenas, Paul-Henry and his family have a real farmer approach to life and wine. Organic since the beginning (2008) and now in Biodynamie. The winery is 14 hectares, mainly Chenas, but also Moulin à vent and Beaujolais appellation. The farmer philosophy come also from the lifestyle, they have chickens around in the vines, but also some cows, pigs, bees... Trees are surrounding the vines but also planted in the vines. The 2 horses are used to labor the soils. Everything is hand harvested in cases of 20kg. During the harvest the cases of grapes are putted in a cold room of 7 to 10 degrees to keep the freshness of the grapes before fermentations start.
The grapes are putted by gravity in concrete tank and nothing is added to the wines, even SO2. The juice during maceration and fermentation don't get any pigeage or remontage. Maceration takes between 15 to 28 days depending of what they expect from the grapes. After this process, the grapes are pressed in an old vertical wood press from the 19th century, very slow press.
Elevage end in concrete, fiber, or old oak (can be 228l, 400l or 600l).
From this great process, you can imagine the style of Thillardon, kind of a "Jura" expression of Gamay of everything is made to express the diversity of land on his 14 hectares and the sensibility of the grape Gamay. A true star wine.