2018, Asoleo Rojo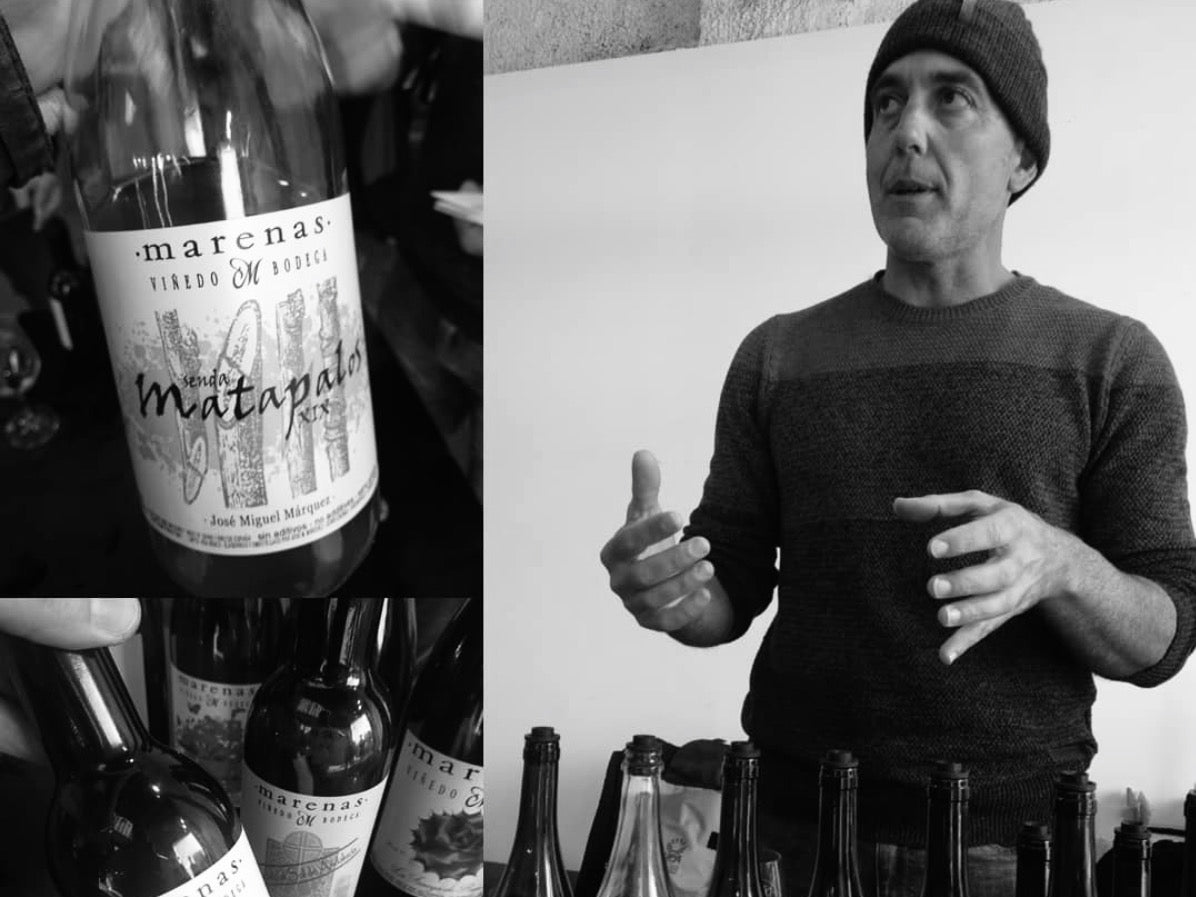 Bodega Marenas
Spain · Andalusia · Cordoba
Marenas Viñedo y Bodega is located in the Cerro Encinas place, in Montilla, province of Córdoba, in central Andalusia. The climate is Mediterranean, but with a great influence of the air that comes from the Atlantic sea, humid and saline, of continental climate. With an average of 3,000 hours of sun a year, the vineyard has a very fast vegetative, being the first region to start the harvest in Spain.
José has since 1999 been producing wines on his 5 ha, with no additives and no added SO2. He both cultivates native grape varieties as Montepilas, Pedro Ximénez and Moscatel and other unusual for Cordoba terroir, Pinot Noir, Petit Verdot, Tempranillo and Monastrell, since red wines are historically not produced in this area.

José likes to experiment and try new things, it is always a new discovery (but pleasent) when trying the new vintages of his wines.