2020, Chianti Colli Senesi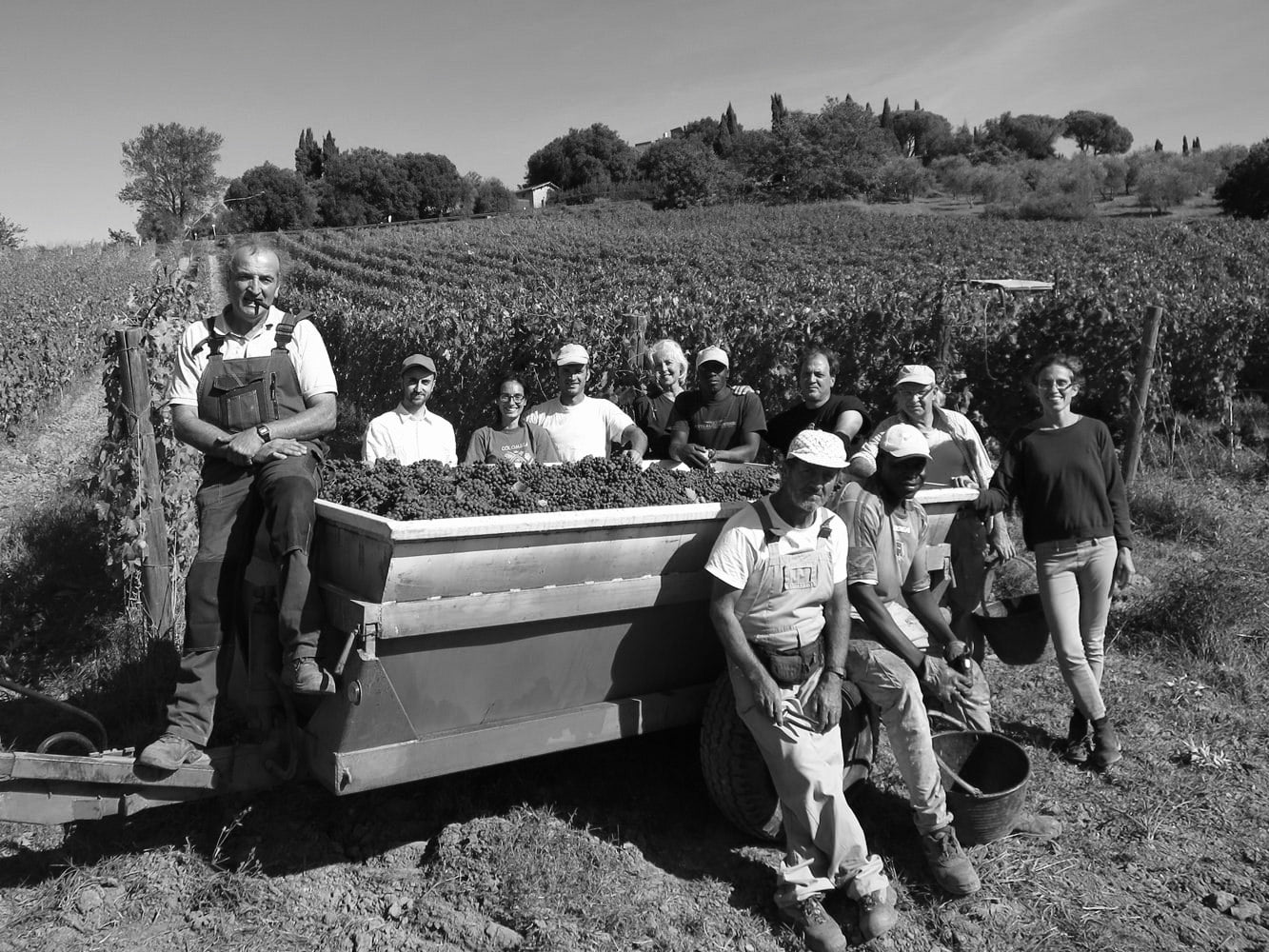 La Torre alle Tolfe
Italy · Tuscany · Siena
If ever you go to the hospital in Siena, then look out of the window to the East and you will see the beautiful towers of Torre delle Tolfe.
We don't know what you did today at 13:16, but we have proof that back in 1316 Torre delle Tolfe made Chianti wine from Sangiovese. The owner, young Mania Spalding, inherited this 13 ha farm and castle from her father. She speaks better English than we, so we have to be careful what we write here. If you book to go and see her, you might see the underground escape tunnel.. it is wild and she is so sweet. It might even if you say Vintro sent you… or maybe not :o)
La Torra alle Tolfe traces its name back to back to the eight century when Tolfe Dei Grici, one of the Charlemagne's knights built a watcher for the defence of Siena. The first written records of wine-making dates back to 1316. In the 1950s Luigi Castelli and his wife Lunella Morfini acquired the villa and the surrounding properties and land, building what we know now as Torre alle Tolfe.
La Torre alle Tolfe is an agricultural estate in the Chianti region of Tuscany with organic production since 2003. The estate is located 3 km northeast of Siena with a view over the beautiful hills surrounding Siena – Colli Senesi. The vineyards consist of 13 hectares which are located 330m above sea level. The predominant grape variety is Sangiovese but other local grapes such as Canaiolo, Colorino and Ciliegiolo are also grown.. and some merlot, that her dad planted, but no one wants to talk about.
Their aim is to build long-term sustainable soil and vines in order to obtain the best possible grapes which reflect the terroir. The work in the vineyards is carried out manually and the grass is let grow between the vines.