2021, Scett, Frizzante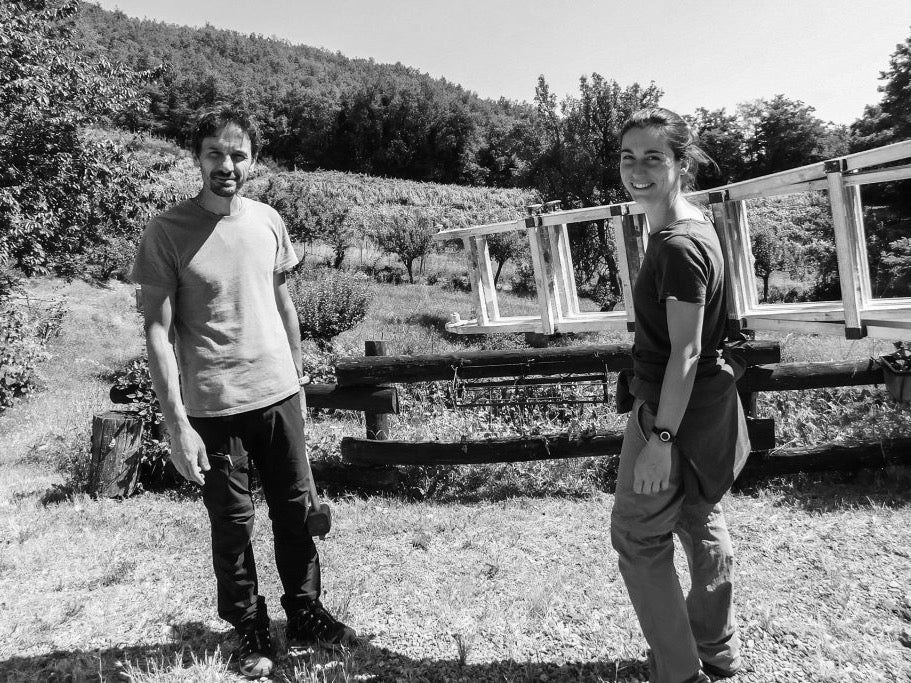 Az. Agr. Crocizia
Italy · Emilia Romagna · Parma
Crocizia is a small winery that believes in natural, alive, constantly evolving and unique wines. They work with what nature gives them with the least intervention possible. They do not use additives, clarifiers, stabilisers, yeasts or enzymes and they do not filter the wines – just pure wine.
The farm was born 15 years ago when Marco and Serena took over the abandoned place. The vineyard is five hectares which are surrounded by woods, meadows and fruit trees.

The soil consists of calcium and limestone, which gives minerality and freshness to the wines. For about 50 years the lands had not been cultivated and fertilised; this has favoured an enrichment of the soil both in the organic and mineral parts.
The grapes planted are Malvasia di Candia, Trebbiano, Moscato and Sauvignon for the white and Barbera, Croatina, Lambrusco Marc'Aurelio and Pinot Nero for the red.