2021, Pourquoi Non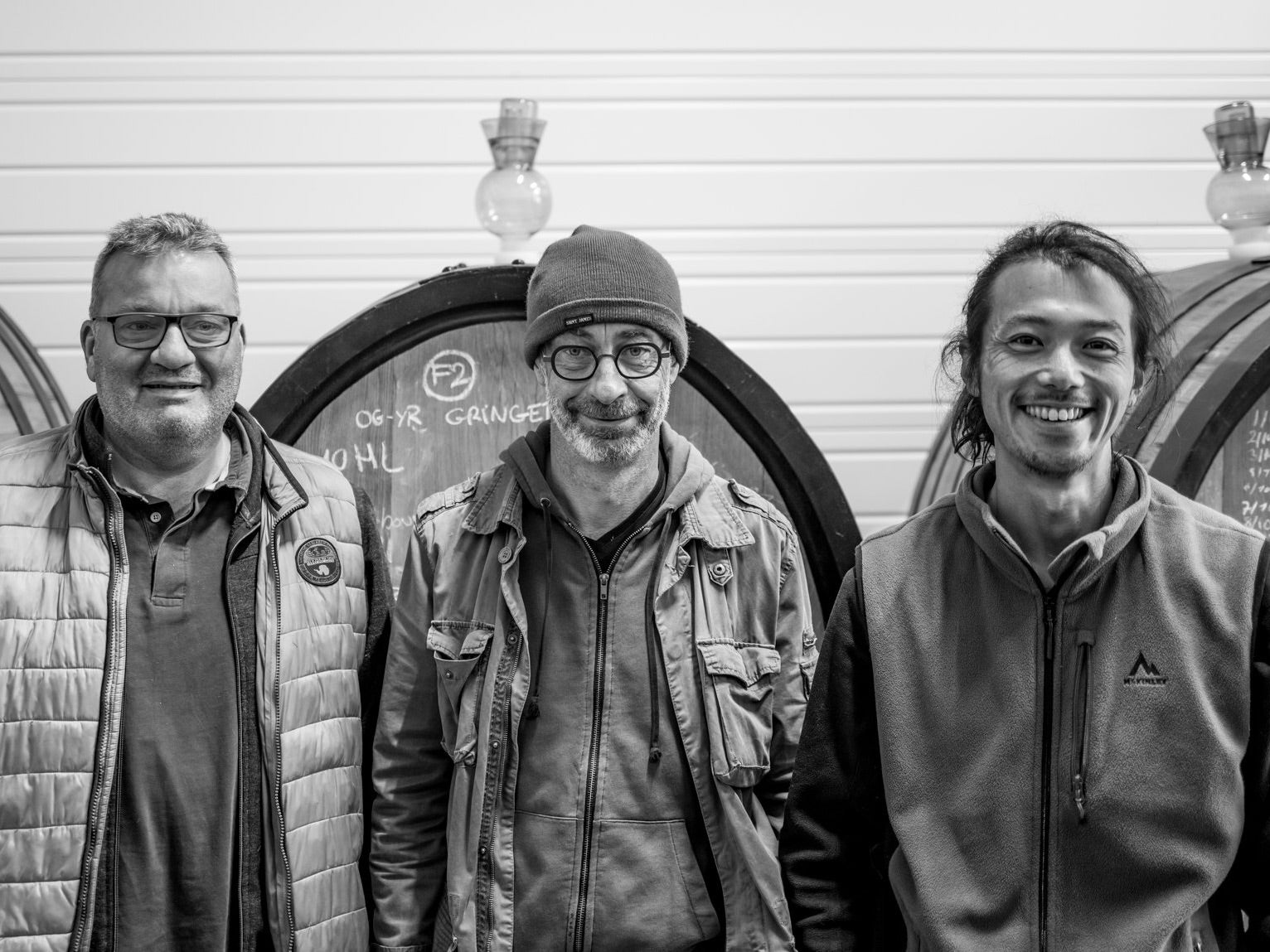 O2Y
O2Y is a wine négociant based in Poligny in the heart of the Jura. It was founded by Olivier Guala, Yves Roy and Yoshi Nori, a Japanese resident of France. The winery is housed in a large hangar, and the various vats and casks stand side by side with old vintage cars. Olivier used to work in the car industry and his passion still haunts the place. The idea of the three friends is to vinify grapes from all over France to produce a multitude of cuvées of natural wine. It has to be said that these three are great lovers of these wines. So they travelled the length and breadth of France in search of clean grapes, and embarked on a lengthy vinification process to make organic and biodynamic wine.

The main regions where these unique tasting nectars are made are : Alsace, Beaujolais, Jura and, to a lesser extent, the South-West. Gamay, Pinot Noir, Gewurztraminer, Carignan, Chardonnay, Poulsard, Clairette, Syrah... and even old, extinct grape varieties. The list is long, and O2Y uses a wide range of vinification methods to obtain these superb juices. Very long pressing, carbonic or semi-carbonic maceration, blending Pinot Noir with Pinot Gris... as you can see, the three friends are having a ball. The wines have no added sulphites, of course, no filtration or fining, and the alcoholic fermentation starts using natural yeasts.

Each resulting cuvée of natural wine is a unique collaboration between Olivier Guala, Yves Roy, Yoshi Nori and the winemaker who grew the grapes.