2021, Brucisco Bianco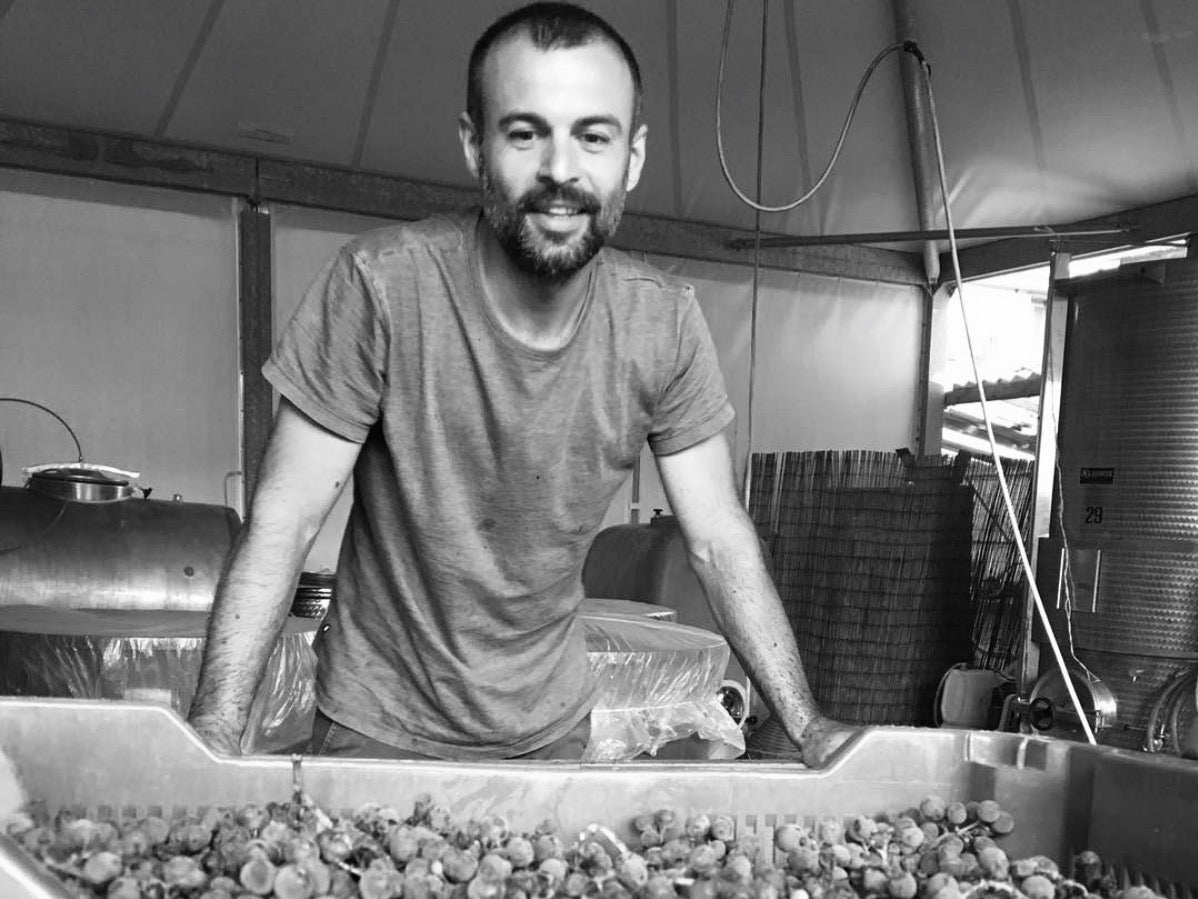 Cantina Marco Merli
Italy · Umbria · Perugia

Cantina Marco Merli consists of Marco and his father Enzo. They take care of the 7 hectares of land and the winemaking that follows. The Cantina is situated in Umbria close to the Tiberi river with calcareous and sandy soil.
Marco works various patches of vineyards, often abandoned with interesting old biotypes in the Colli Albertini. Fermentation takes place parcel by parcel, variety by variety, before eventual a final blending in dozens of re-conditioned small cement or fiberglass tanks. Sangiovese, Cigliegiolo, old vine (40-50 years) Trebbiano Toscano, and Verdicchio are varieties you'll recognize from central Italy. His use of Grechetto di Orvieto (not Grechetto di Todi) in his blends underpins the selvativa esthetic Marco strives for. The variety's wild acidity and bitterness is cut with techniques, such as partial whole-grape fermentation, and various blending of the different soil parcels in a way that the wild selvatica part remains intact.
The wines are all pure and with low, to no added sulphite in all of the wines.