2022, La Siesta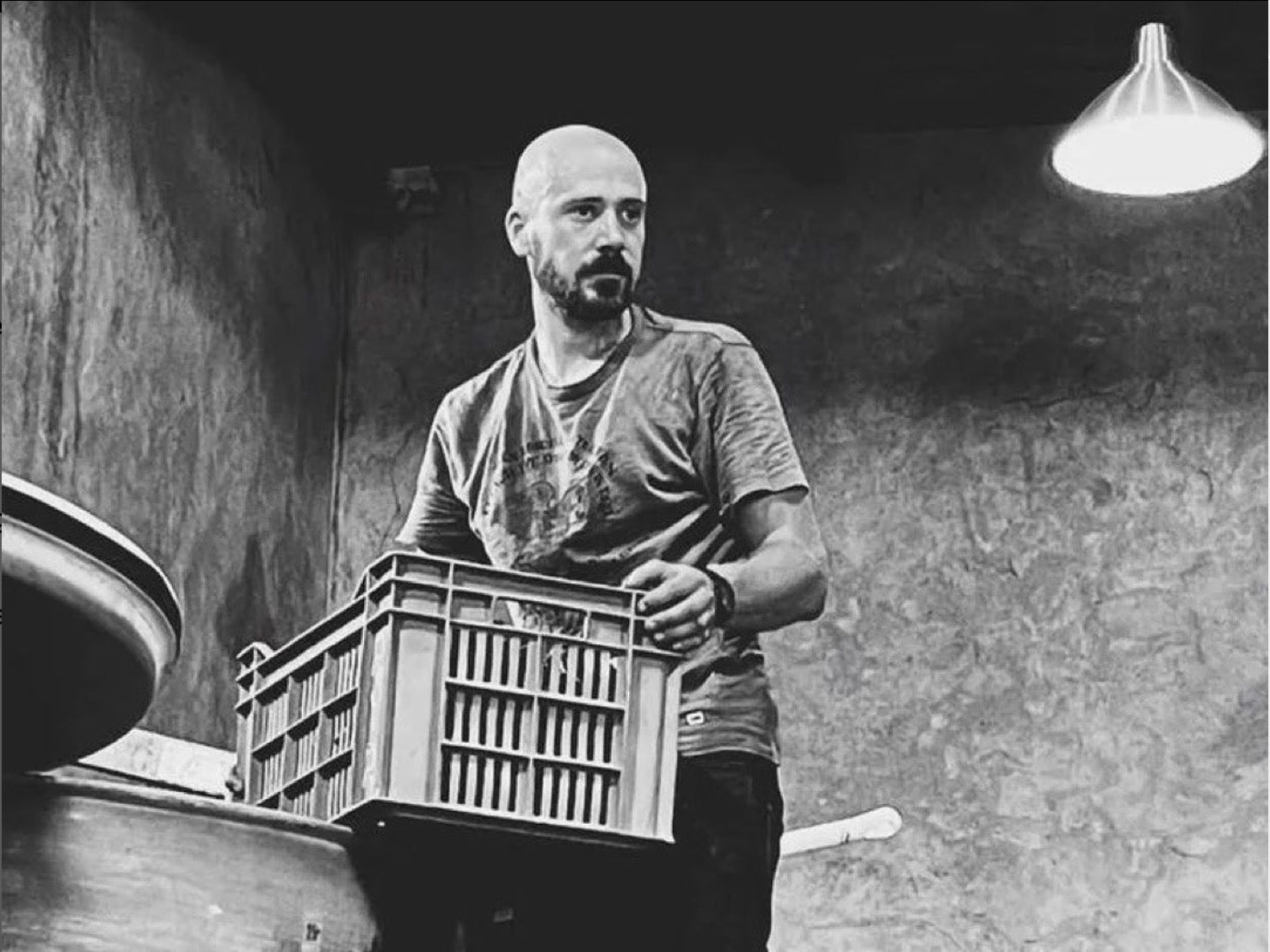 Domaine de la Goguette
France · Rhone · Tavel
Domaine de la Goguette was created by Julien Mary in 2020. In 2017, he returned to his native region after several years of hitchhiking in different countries and decided to train to become a winemaker. It was with Nicolas Renaud (Le Clos des Grillons), in Rochefort du Gard, that he did his apprenticeship during 5 years. Today, he is settled on the banks of the Gardon, in Collias, to undertake a new adventure and make natural wines.

Julien had the opportunity to lease a little more than 2 hectares of vines, mainly composed of Syrah and Grenache for the moment and rooted in soils of silt, clay and limestone. He works his vines with respect for the plant and practices gentle pruning in winter, to preserve a good flow of sap and a longer life for his plants. He leaves the soils spontaneously grassed throughout the year and plans to sow annual plants (Fabaceae, grasses) in order to establish a plant cover, decompacted and draining soils, organic matter over time and a living flora to feed the surrounding fauna (ladybirds, bees, various insects, birds, rabbits, etc.).

Sheep come to graze in the vineyards of the Domaine de la Goguette during the winter to weed while providing organic fertilizer. He strives to use as few antifungal treatments as possible (Bouillie Bordelaise / sulphur) while keeping a watchful eye to prevent any diseases from spreading in the spring. One day he would like to plant his own vines, in order to plant trees and other types of plants to diversify the crops (fruit trees, lavender, pomegranates). All the wines are made from hand-picked grapes. In short, the firm intention to make organic wines.

Julien Mary's project has given new life to an inanimate cellar in the heart of the village where he is based, which used to be occupied by the Domaine Des Cabotines. The young winemaker is determined to make natural, local wines. The juices are not subjected to any intervention: no or few sulphites in the wines, no yeast, no pasteurisation or filtration during the vinification, except for a rigorous monitoring on his part. All the fermentations are made exclusively with indigenous yeasts, naturally present. The wines are macerated in the traditional method, semi-carbonic or carbonic, and then matured for several months in vats and barrels.