2022, Les Monettes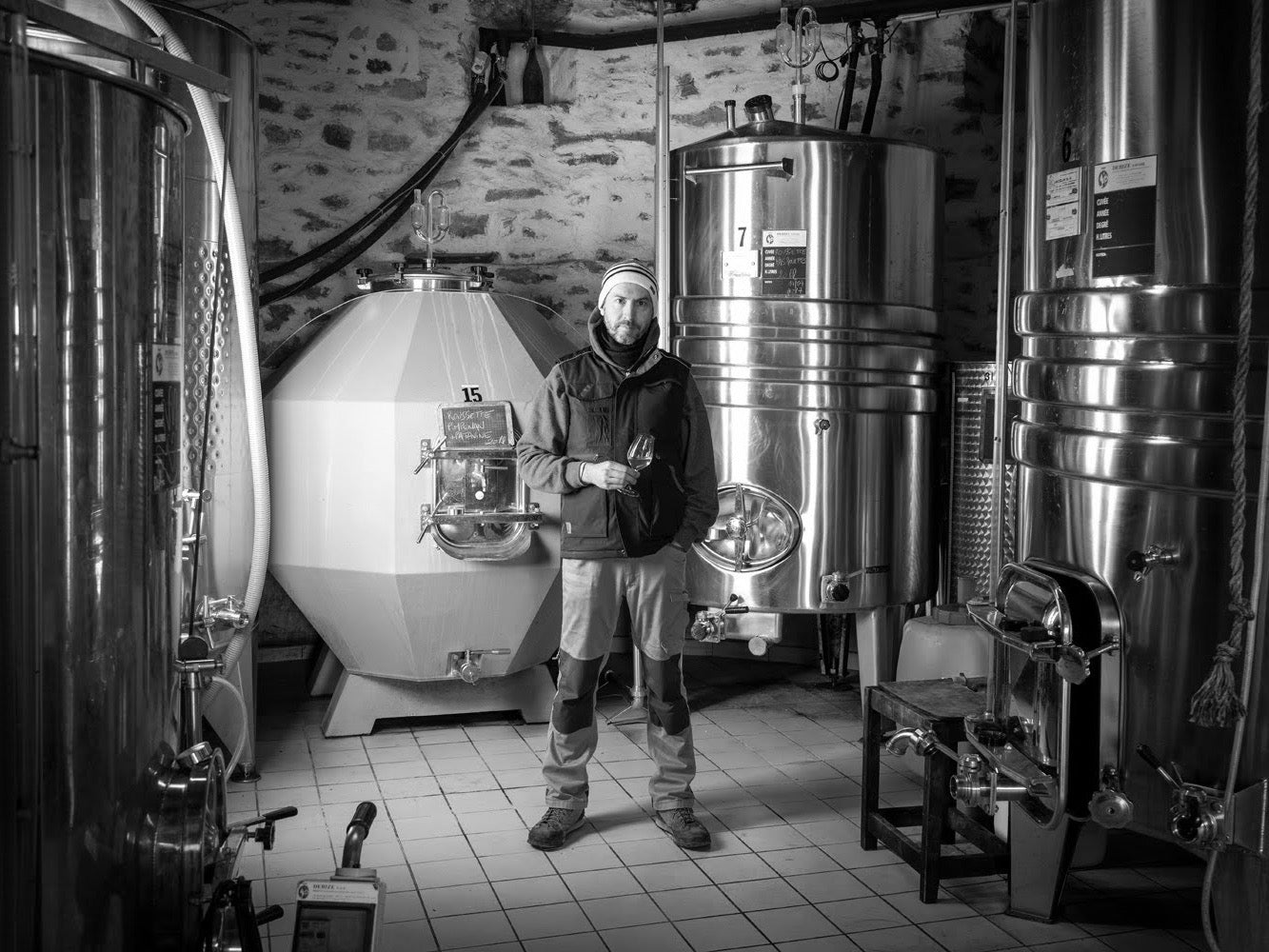 Domaine de Lucey
France · Savoie · Lucey
Erwan Buchwalter's quest for the perfect vineyard culminated in a fortuitous encounter with the Château de Lucey, a historical site in Savoie that became the first home of Altesse vines in the region. The parcels stretch over 6.5 ha, with 80% dedicated to Altesse and the remaining to Pinot Noir and Mondeuse. Organic agriculture has been the norm since 2013 and certified in 2016.
Erwan's vines are nestled in the heart of Lucey, a small village renowned for its limestone cliffs sculpted by ancient glaciers. All of the vines are located between 300m and 420m above sea level, some of which are planted on one of the steepest slopes in Savoie. Each wine, from the fresh and lively Chemins to the rich and textured Monette, embodies the essence of its terroir.

Biodynamic principles are a defining aspect of Domaine de Lucey. For Erwan, biodynamic farming is a means of conversing with his vines, caring for and nurturing their growth, empathizing and exchanging with them, and adapting to changes in weather and climate. Erwan adopted biodynamic principles immediately upon arrival, abandoning conventional treatments in favor of infusions and fermented extracts of nettle, willow, chamomile, propolis, valerian, and more. Vinification still takes place in the ancient fortress without any additives. The goal is to produce longer-aging wines that can reveal their full potential over several years.