2022, Vermentino
BIODYNAMIC
NO ADDED SO2
ORGANIC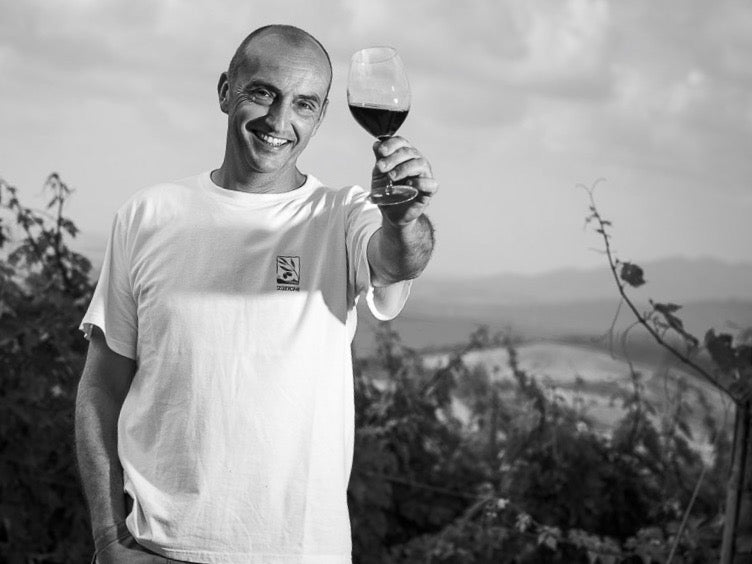 Sequerciani
Sequerciani produce natural wines only from native Tuscan vines, aged in terracotta jars and barriques to enhance the flavors of the grapes.
The Sequerciani terroir is particularly ideal for growing the vines that make their natural wine. Twelve hectares of new vines on clay soil, two hundred and fifty meters above sea level. Days of sunshine alternating with cool nights and sea breezes that favor the grapes, helping them attain the right amounts of sugar and acid.  Just perfect for fermenting the grapes in a natural way without any additives.
Having recently rediscovered native vines that had long since disappeared, they nurture and cultivate according to biodynamic principles. The result? A very special experience! Rare wines, unfiltered, that reflect beautifully the Sequerciani terroir.
The grapes are harvested by hand, and only the best are filtered out for use. Fermentation takes place spontaneously with yeast found on the grape skins without adding any yeast or other substances.
Every wine tells a story: about the grapes, the territory, the people who take care of it. They age using different techniques, so that each wine can speak for itself. Some are aged in terracotta amphorae to help bring oxygen to the wine and preserve each grape's particular flavor. And, to add a shade of extra flavor, a small part of the wine is matured in wooden barrels. This method gives their wines a complex flavor, without affecting the character of the grape.
They intervene only to observe and to ensure the wine stays in tune with nature: nothing is added and nothing is taken away. No sulfites are added and no filtration is carried out.