NV, Bugey Montagnieu
BIODYNAMIC
NO ADDED SO2
ORGANIC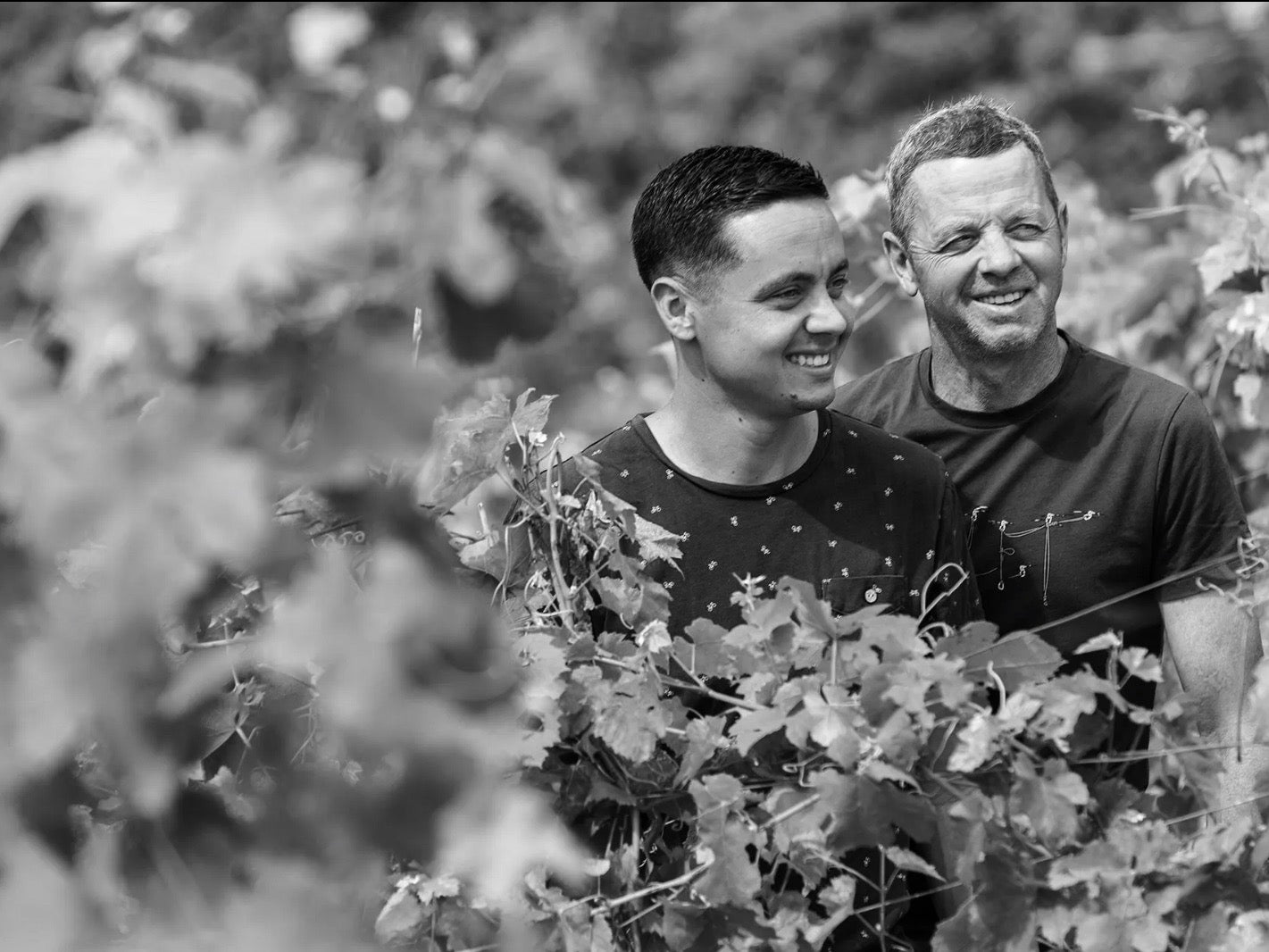 Maison Bonnard
The history of wine at Maison Bonnard began in 1988. The two brothers, Roland and Frédéric, set up with one hectare of vines, in the middle of their parents' mixed farming activity. Today, thirty years later, the estate covers 16 hectares, with a new generation joining the ranks... Romain and Anne-Sophie.

In the heart of the Bugey region, a vineyard nestling between Savoie and Jura, lies the small village of Crept. Here, the raw beauty of the landscape reveals a contrasting relief with breathtaking views. Their vines are planted on the steep slopes of Montagnieu, with gradients ranging from 30 to 70%. Chalky scree for Mondeuse and Pinot Noir. Deep clay for the Altesse. And clay-limestone composed of rolled pebbles for the Chardonnay and Gamay.

They have always worked with traditional farming methods, and from vintage to vintage, biodynamic viticulture became an obvious choice. 
In keeping with the work carried out in the vineyards, they vinify and mature the wines by letting nature take its course to produce healthy wines with no inputs other than a minimal amount of sulphur at bottling.

Their work schedule is also rigorously synchronised with the lunar calendar. By leaving nature to its own devices, they succeed in producing pure wines, wines with character, with a typicity that reflects the terroirs and the Alpine grape varieties.