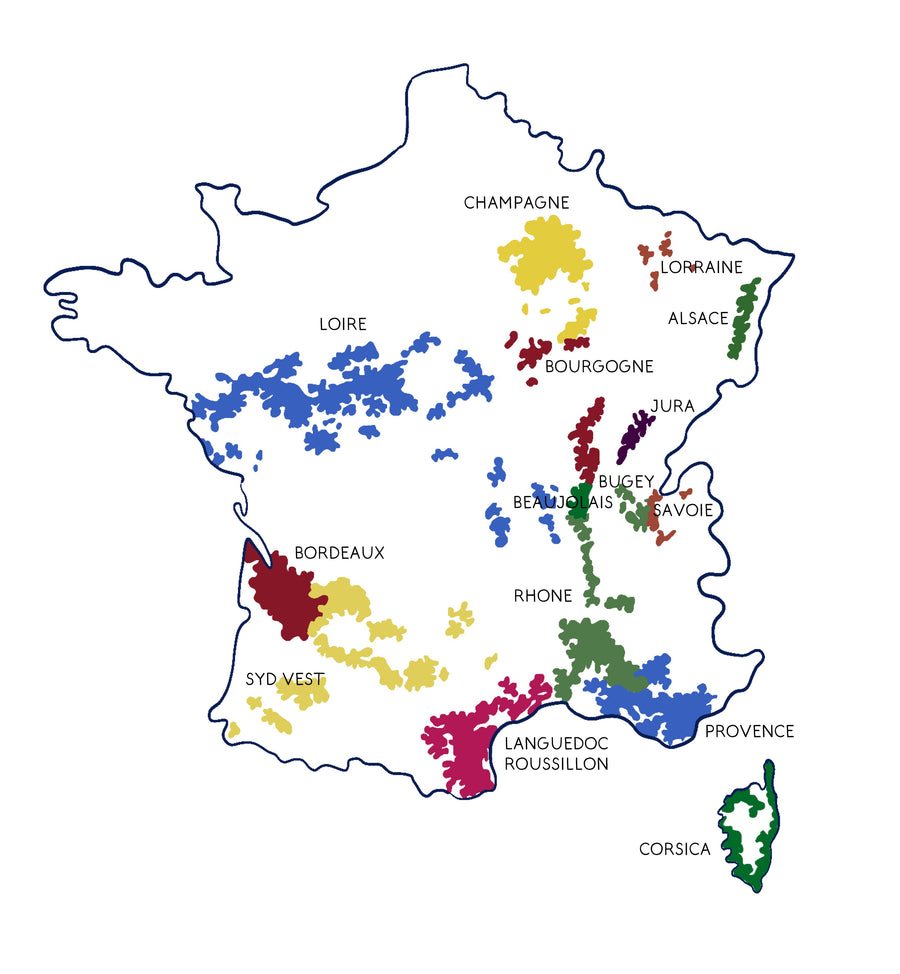 Burgundy
Located in central-eastern France, the Burgundy wine region stretches for 220 km from Chablis to the southern edge of Mâcon. The Burgundy region benefits from a continental climate characterised by cold winters and hot summers. The weather is unpredictable, with the possibility of rain, frost and hail at harvest time. Such a climate means that Burgundy's vintages can vary considerably from one year to the next.
What all subregions have in common is the fidelity to the four closely related grapes which are Pinot Noir, Chardonnay, Gamay and Aligoté.
The nearly 100 different Appellation in Burgundy are classified in four quality categories such as Bourgogne, village, premier cru and grand cru.