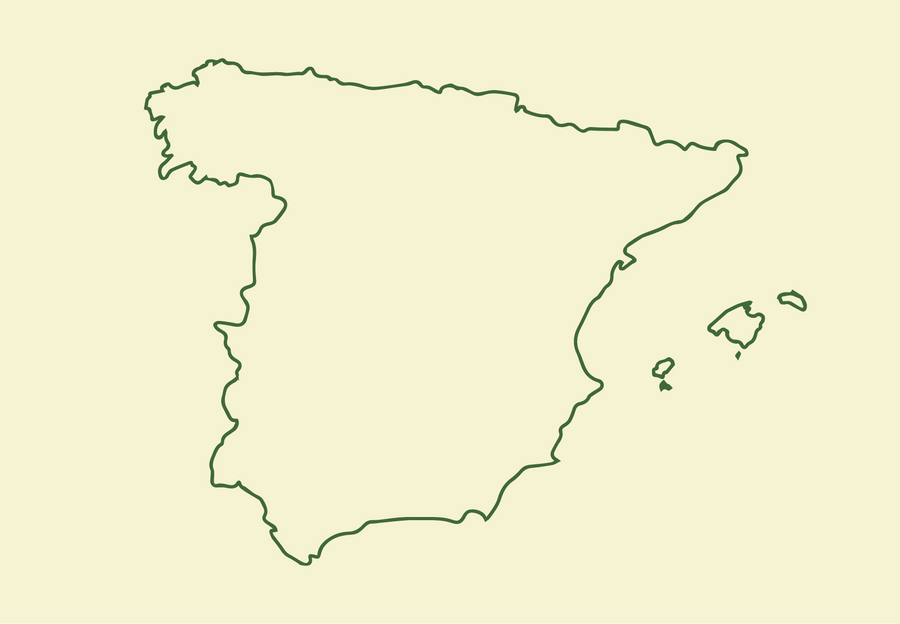 SPAIN
Spain can be traditionally divided into 12 major wine regions. These wine regions more or less follow the administrative boundaries of the 17 autonomous communities that make up the modern Spanish state. The central autonomous community of Castilla - La Mancha is the largest wine-producing region, with a production of 13 million hectolitres, or one third of Spanish wine production. Catalonia is the second largest producer, with 5.5 million hectolitres (14% of the total), and La Rioja is the third largest producer, with almost 5 million hectolitres (13% of the total).
Since Spain is a peninsula, the climate varies widely from region to region. Most of central Spain sizzles under the summer sun and gets very cold in the winter. In the northwestern part, called Galicia, the cool ocean breezes and many rivers lead to the moniker "Green Spain." In the south, the brutal, arid land and howling winds can prove too much for most grapes. The Mediterranean to the west contributes warm temperatures and cooling breezes, while the Pyrenees on the border with France block rain clouds from making their way to the north-central area.
The country has an abundance of indigenous grape varieties, with over 400 varieties planted throughout Spain, although 88% of the country's wine production comes from just 20 varieties - including the reds Tempranillo, Bobal, Garnacha and Monastrell; the whites Albariño, Airén, Verdejo, Palomino and Macabeo; and the three varieties Cava Parellada, Xarel-lo and Macabeo.