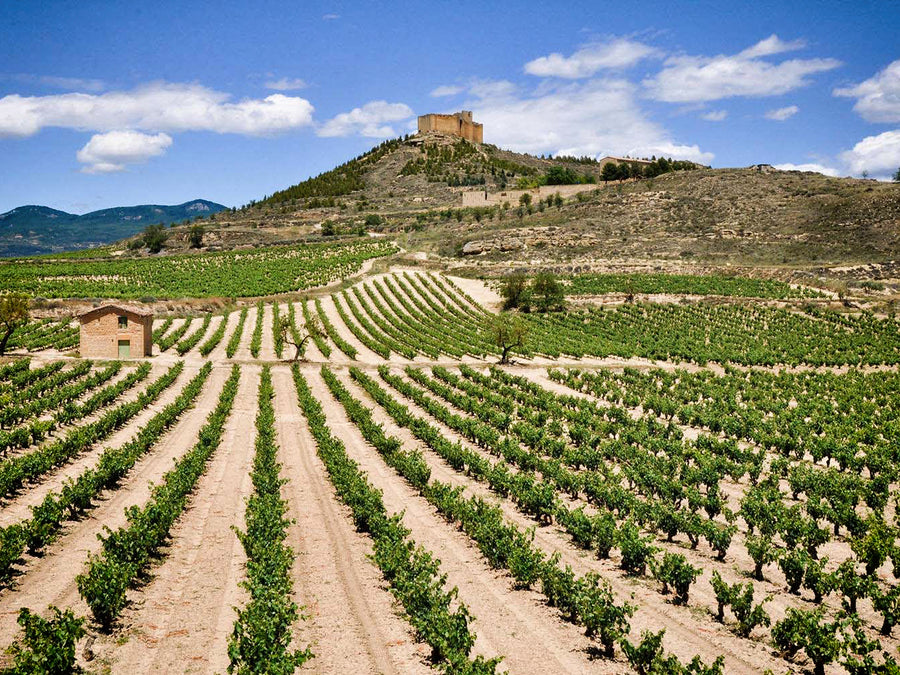 Ribera del Duero
Ribera del Duero is an important wine region in Castilla y León, in the north of Spain. Its reputation is largely due to the quality of its red wines, made mainly from Tempranillo grapes.
The Ribera del Duero is almost entirely devoted to red wine. Tempranillo is the most widely planted variety, known locally as Tinto Fino or Tinta del Pais. It produces deeply coloured wines with a firm tannic structure and complex black fruit aromas. Most of the best examples age gracefully for years.

According to DO regulations, Tempranillo must constitute a minimum of 75% of all vinos tintos (red wines). The rest is usually Cabernet Sauvignon, Merlot and Malbec.
The Ribera del Duero is located on the high northern plateau of the Iberian Peninsula, 800 metres (2800ft) above sea level. Ribera del Duero means "bank of the Duero", and the river effectively divides the region. It also provides the local vineyards with a much-needed water supply. Further west, in Portugal, the river is called the Douro and flows through the eponymous valley, home of Port and Portugal's finest red table wines.
The inland location of the region, combined with the protective effects of the Sierra de la Demanda and Sierra de Guadarrama mountain ranges, creates an extreme climate. Hot, dry summers are followed by harsh winters. During the growing season, high daytime temperatures are combined with significantly cooler nights. This favours the optimal accumulation of aromas and other chemical compounds (phenolics) in the grapes.

The soils of this region are credited with adding complexity and character to the wines of Ribera del Duero. Alternating layers of limestone, marl and chalk lie on a top layer of silt and clay.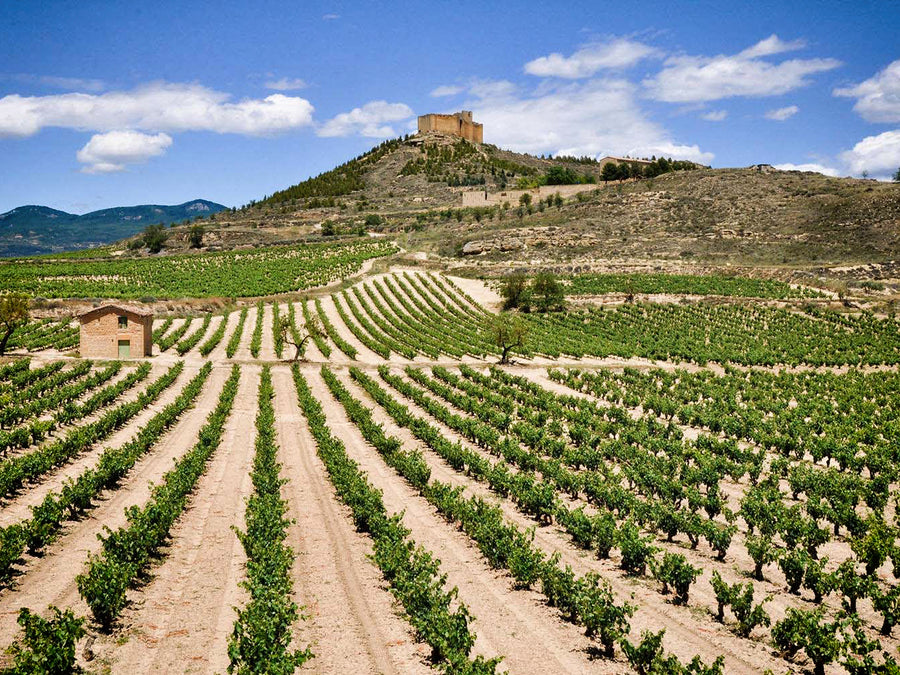 Sorry, there are no products in this collection.