2021, Fleur D'or
BIODYNAMIC
NO ADDED SO2
ORGANIC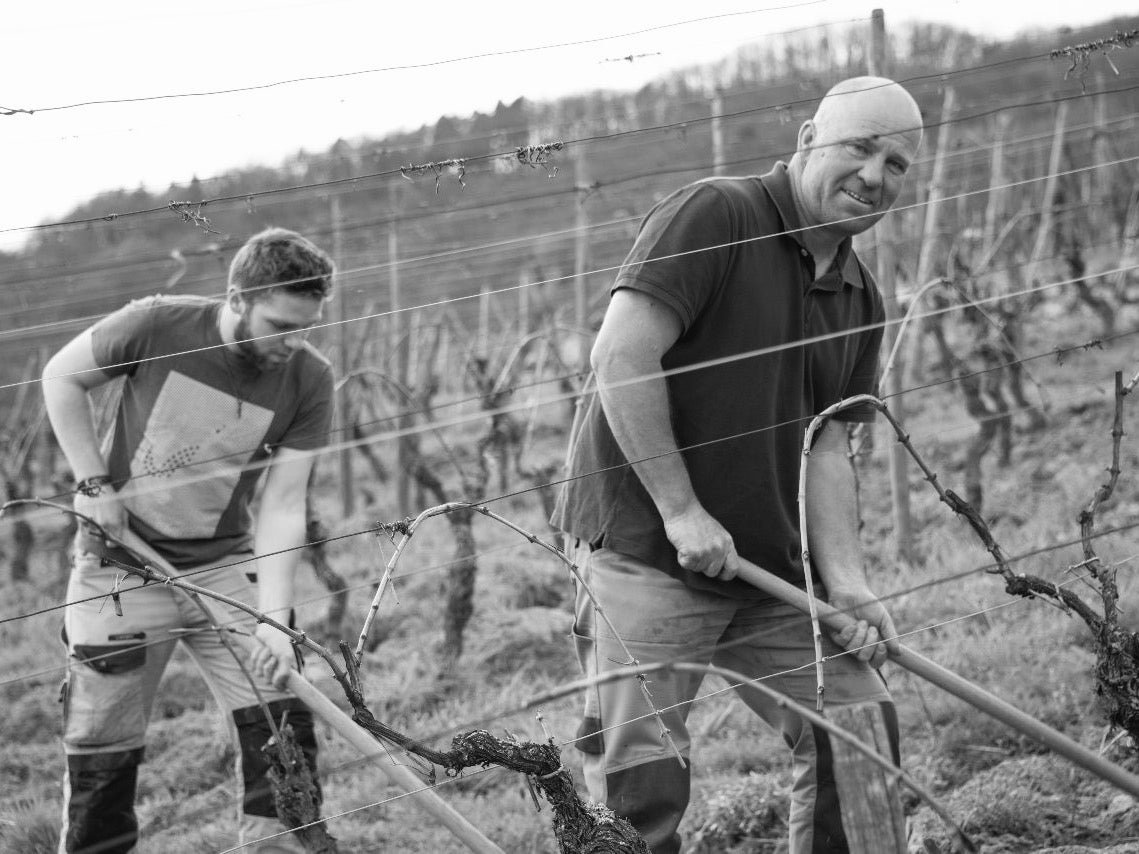 Domaine Kleinknecht
France · Alsace · Mittelbergheim
The Kleinknecht family have worked organically since 1999 and Biodynamic since 2012. All wines are raw and made out of pure grapes which grows in the full respect of the nature. They are located in a village named Mittelbergheim of exactly 655 people for which 20 are winemakers. The wine cellar of where one part of the work takes place dates back to the 17th century.
On his 9 hectares André, with his wife Isabelle and his children Fanny and Jules, is producing all the typical grapes from Alsace (Pinot Noir, Riesling, Gewurtzraminer, Muscat, Pinot gris, Sylvaner…). They show the diversity possible for Alsacian wines with least sugar possible. Always showing the best face of the Alsacian grapes, is what André is good at. He produces Grand Cru Alsace (Kirchberg de Barr, Zotzenberg), special cuvée (Riesling terre de granit) but also in a new way like in 2018 where he started to produce orange wine which is already becoming a large success.
Importing wine from Isabelle and André Kleinknecht is a pleasure since the wine are always raw and pure while expressing the best of local grapes.