2018, Plinio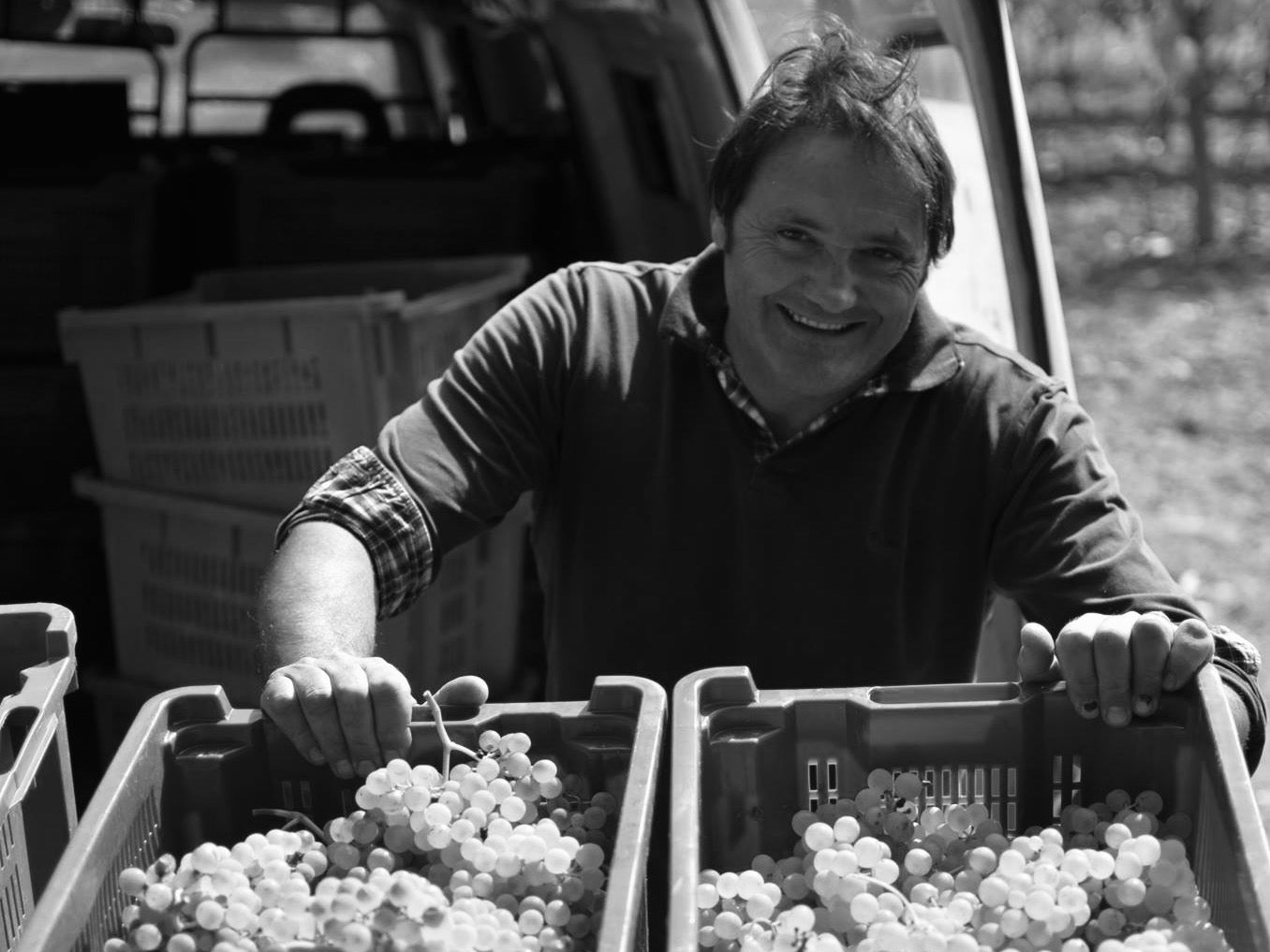 Terra della Luna
Italy · Liguria
Liguria is a coastal shimmering jewel in North-western Italy, bordering with France on one side and with Tuscany on the other, and dotted with stunningly beautiful burgs perched on cliffs overlooking turquoise waters.

Natural wineries are strangely few and far between here but when they do emerge, just like Terra della Luna (meaning "land of the moon" in Italian) they are natural wine black swans wrapped in unicorns. Started in 2006 by wine-lover turned vigneron Alessandro Vignali, the farm is located in the famed Colli di Luni Areal in the Easternmost tip of Liguria. These were the very same "Hills of the Moon" lauded by Plny the elder in 50 AD as being the home to the most exceptional grapes in Italy, and where the Vermentino variety reaches the highest peaks of expressiveness.
Alessandro, after a long career at the highest echelons of Italy's and EU's anti-organised crime and international drug trafficking task forces, turns from a life of danger to one of symbiosis with land and terroir and to natural agriculture and winemaking. The 2 hectares of hillside vineyards see mainly Vermentino, Grenache and Shiraz, growing on the typical grey clay soils, rich with minerals, and are nestled within an ideal ecosystem benefitting from the nearby sea's breezes.
Alessandro's cellar, furthermore, is built entirely with green building materials and is very close to generating zero CO2 emissions.

Alessandro's Vermentino, declined in two versions with different degrees of skin contact and harvesting times, are an unsurpassed expression of terroir and radiate an almost unknowable intensity and vibrant energy.